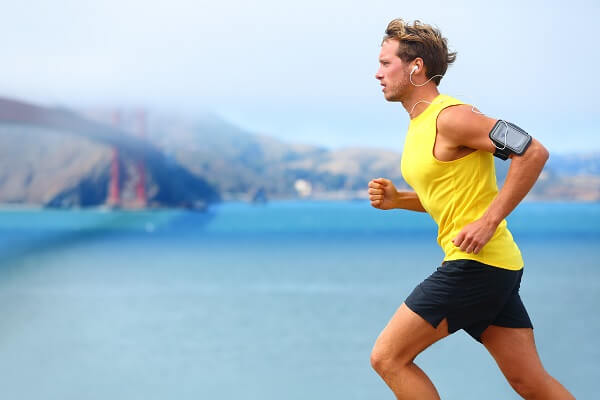 If leg day isn't giving you the results you desire, come into MAE Plastic Surgery and cheat the system. Calf augmentation can give you sculpted calves, even if nature isn't cooperating. Call us today and book your calf augmentation consultation at one of Chicago's top plastic surgery practices.
Calf Augmentation Explained
A calf augmentation involves placing an implant into the lower leg to make it look more muscular and developed. We typically treat both calves at once to ensure an even, symmetrical result. This procedure is performed on both men and women and is one of our most popular cosmetic treatments for men. Calf augmentation can be used to enhance the appearance of your muscular definition or to correct physical deformities or congenital defects.
Calf augmentation is a surgical procedure. It is performed under deep sedation anesthesia. Once you're fully sedated, your surgeon will make small incisions on the back of the knee. The calf implant is carefully slid through the incision and into position, just over the calf muscle. Once the incisions are in place, we carefully compare both calves to ensure they are symmetrical and even. If not, the implants are adjusted as necessary. Finally, the incisions are closed, and you'll move into recovery until you're ready to return home.
5 Things You Should Know About Calf Augmentation
Calf augmentation is one of the newer procedures we offer at MAE Plastic Surgery, but there is a lot to love about it. Keep reading to discover five facts that everyone should know before calf augmentation surgery.
Natural Feeling Silicone Implant- We use a silicone implant for calf augmentation. Once in place, this implant feels much like natural muscle tissue. The implants we use are long-lasting and durable.
Minimal Scarring- The incisions for your calf augmentation will be placed in the natural fold of skin at the back of the knee. Once you're fully healed, these incisions should be very difficult to spot. It can take up to a year for your incisions to completely fade. At first they may be dark and red, but over time they will become lighter, thinner, and less noticeable.
Long Lasting Results- You'll enjoy results from calf augmentation until the implants are removed. The implants we use are designed for long-term use. This is a newer procedure, but we expect that many patients will be able to enjoy their implants for many years, potentially decades.
Minimal Side Effects- Recovery after calf augmentation takes 4-6 weeks, start to finish. Most patients can resume light activity a day or two after surgery. We recommend light activity for the first 1-2 weeks and gradually resuming walking and standing. Common side effects during recovery include bruising and swelling. We'll explain all of the risks and side effects of this procedure during your consultation.
Natural Looking Results- Calf augmentation results can be very natural looking when performed by a skilled plastic surgeon. The procedure can make the upper and lower legs appear more proportionate. It can also correct congenital defects in the lower leg and calf.
Other Cosmetic Procedures for Men
Calf augmentation can be performed on both men and women, but in our practice, we find that men choose the procedure more often. This isn't the only procedure that we offer for men. Other top cosmetic treatments for men include:
At MAE Plastic Surgery we provide top quality surgical and non-surgical aesthetic treatments. We love working with male patients and regularly treat men from the Chicago, Northbrook, Evanston, and Buffalo Grove areas. Call us to schedule your one-on-one consultation with one of our board-certified plastic surgeons, Dr. Michael Epstein or Dr. Dan Krochmal.