What is Blepharoplasty?
Eyelid surgery (also known as blepharoplasty) can improve the appearance of your upper eyelids, lower eyelids, or both. This procedure corrects sagging eyelids, removes fatty pouches beneath the eyes, and/or removes excess skin from the upper eyelids, giving you a more youthful and refreshed appearance. It might even make your eyes look larger, bringing them out of hiding.
Blepharoplasty is an intricate surgery that requires a skilled and experienced surgeon so that the results look natural and not obvious. Dr. Michael Epstein has performed numerous successful eyelid surgeries in North Shore Chicago and for patients in the surrounding areas of Evanston and Buffalo Grove, IL.
Eyelid surgery is frequently combined with other procedures, such as a brow lift or facelift, for even more dramatic results.
See our Before and After Eyelid Surgery photos.
Why do men and women seek Eyelid Surgery (Blepharoplasty) in North Shore?
This procedure is popular with both sexes because it can help you look considerably younger. If you have overhanging upper eyelids, sagging lower eyelids, or puffy bags under your eyes, this surgery can help your eyes look more youthful.
How is Blepharoplasty in Chicago performed?
Blepharoplasty is an outpatient surgical procedure performed at our facility. For upper eyelid surgery, a fine incision is placed in the crease of the upper eyelid (where the scar will remain hidden). Fat deposits and excess skin are removed, and the skin and muscles are carefully tightened to create a firmer upper eyelid contour.
If you wish to have lower eyelid surgery, the incision can be hidden inside the lower eyelid. Through this incision, fat is redistributed or removed, and sagging muscles are tightened for a smoother, youthful lower lid area. Another option is an incision just below the lash line for removal of excess skin from the lower lid.
Eyelid surgery takes 1-2 hours, but it may vary depending on the patient.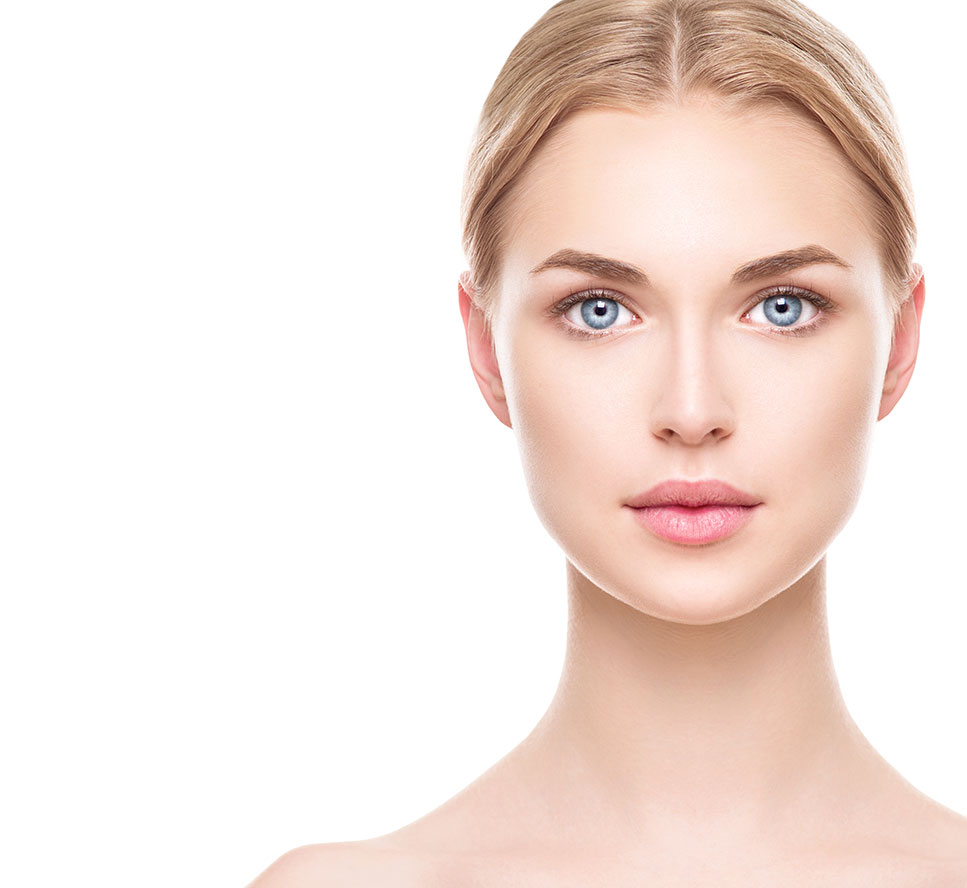 What to expect during the Eyelid Surgery recovery period:
Mild bruising and swelling around the eyelids are normal after surgery and may last a few days.
Minor discomfort and dry eyes may occur, but both can be controlled with medication and eye drops.
Sutures will be removed 3-5 days after eyelid surgery.
You should not wear contact lenses for 2 weeks.
Makeup can be applied after 10 days.
You can return to light activity within a few days.
You may resume full activities 3-4 weeks after surgery.
You should avoid direct sunlight for at least 4 weeks.
The scars are hidden within the natural contour of the eyelids and will fade in approximately 2 months.
The results from eyelid surgery are long-lasting, although the aging process cannot be stopped.