What is Blepharoplasty?
Eyelid surgery (also known as blepharoplasty) can improve the appearance of your upper eyelids, lower eyelids, or both. This procedure corrects sagging eyelids, removes fatty pouches beneath the eyes, and/or removes excess skin from the upper eyelids, giving you a more refreshed and youthful appearance. It might even make your eyes look larger, bringing them out of hiding.
Blepharoplasty is an intricate surgery that requires a skilled and experienced surgeon so that the results look natural and not obvious. Dr. Michael Epstein has performed numerous successful eyelid surgeries in North Shore Chicago and for patients in the surrounding areas of Evanston and Buffalo Grove, IL.
Eyelid surgery is frequently combined with other procedures, such as a brow lift or facelift, for even more dramatic results.
See our Before and After Eyelid Surgery photos.
Why do men and women seek Eyelid Surgery (Blepharoplasty) in North Shore?
The blepharoplasty procedure is popular with both sexes because it can help you look considerably younger. If you have overhanging upper eyelids, sagging lower eyelids, or puffy bags under your eyes, this surgery can help your eyes look more youthful.
How is Chicago Blepharoplasty performed?
Blepharoplasty is an outpatient surgical procedure performed at our facility. For upper eyelid surgery, a fine incision is placed in the crease of the upper eyelid (where the scar will remain hidden). Fat deposits and excess skin are removed, and the skin and muscles are carefully tightened to create a firmer upper eyelid contour.
If you wish to have lower eyelid surgery, the incision can be hidden inside the lower eyelid. Through this incision, excess fat is redistributed or removed, and sagging muscles are tightened for a smoother, youthful lower lid area. Another option is an incision just below the lash line for removal of excess skin from the lower lid.
Eyelid surgery takes 1-2 hours, but it may vary depending on the patient.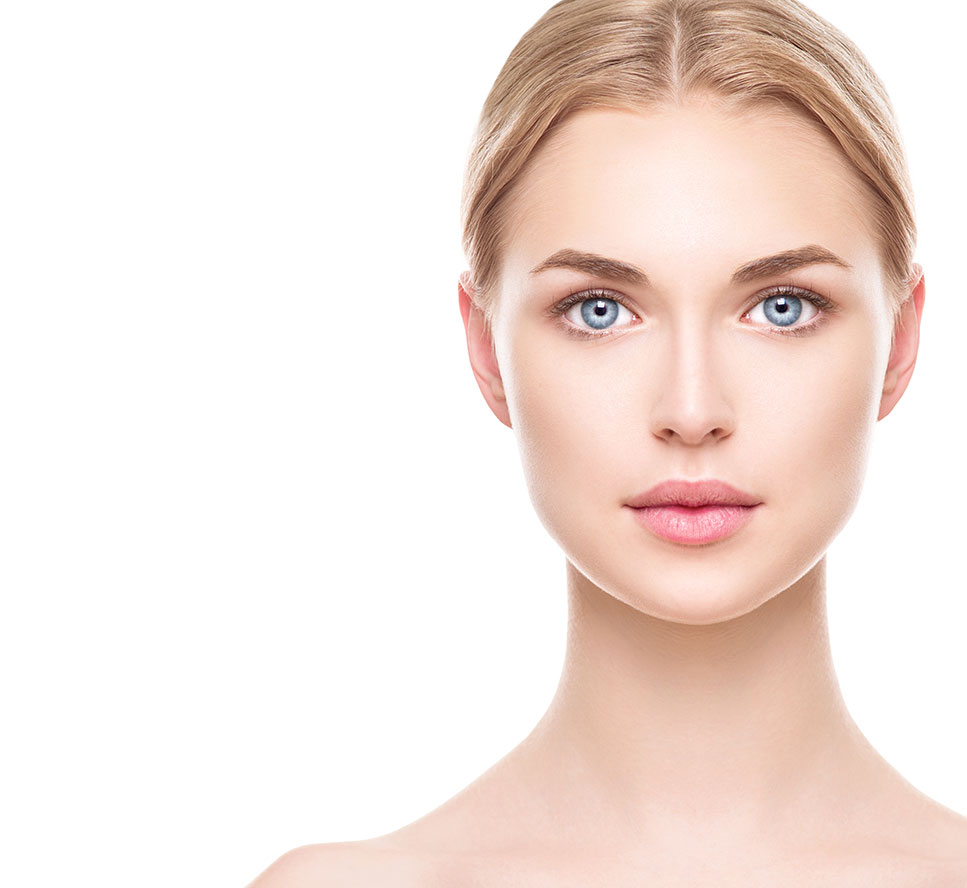 What to expect during the Eyelid Surgery recovery period:
Mild bruising and swelling around the eyelids are normal after surgery and may last a few days.
Minor discomfort and dry eyes may occur, but both can be controlled with medication and eye drops.
Sutures will be removed 3-5 days after eyelid surgery.
You should not wear contact lenses for 2 weeks.
Makeup can be applied after 10 days.
You can return to light activity within a few days.
You may resume full activities 3-4 weeks after surgery.
You should avoid direct sunlight for at least 4 weeks.
The eyelid surgery scars are hidden within the natural contour of the eyelids and will fade in approximately 2 months.
The results from eyelid surgery are long-lasting, although the aging process cannot be stopped.
Frequently Asked Questions About Eyelid Surgery in Chicago
What can blepharoplasty do for me?
The goal of eyelid lift surgery is to rejuvenate puffy, saggy, tired-looking eyes, such as overhanging upper eyelids or undereye bags. When patients have excess skin and fatty tissue on the upper or lower eyelids, surgically removing this can make your eyes appear youthful again. If sagging eyebrows cause the need for hooded eyelid surgery, we often recommend a brow lift instead of or in addition to an eyelid lift.
How can I tell if I need upper or lower blepharoplasty?
Many of our patients choose blepharoplasty to rejuvenate their appearance by eliminating tired-looking eyelids. If your upper eyelid skin droops to a point that it obscures your field of vision, an eyelid lift can also restore your sight.
By removing unwanted fat and excess eyelid skin, blepharoplasty opens the eyes and gives the face a fresher, brighter, more alert, youthful, and rested appearance. You might be an excellent candidate for this procedure if you have overhanging skin on your upper eyelids and/or puffiness in your lower eyelids. Dr. Epstein can help you determine if you need upper or lower eyelid blepharoplasty.
Will eyelid droop surgery improve my vision?
Significant sagging of your upper eyelids can impair your peripheral vision, making tasks like reading and driving more challenging. Other causes of peripheral vision loss include glaucoma, detached retinas, or compression of the optic nerve. For an accurate diagnosis, it's essential to schedule an appointment with your eye doctor for an examination.
How long does the surgery take?
Eyelid surgery is an outpatient procedure. Since Dr. Epstein usually has a Board certified anesthesiologist administer monitored sedation but there are times when these procedures can be performed with a local anesthetic.  Either way we ask that you have someone to drive you home after your procedure and stay with you overnight since your vision will be blurry immediately after surgery around the eyes. The length of surgery itself depends on several factors, including your eyelids' complexity. Usually, surgery typically takes two hours or less but may take longer.
Will I have noticeable scars after eyelid surgery?
Dr. Epstein only needs to make small incisions to perform blepharoplasty surgery, and he will take care to conceal them within your eyelids' natural creases, where they will heal discreetly. As part of your consultation process, Dr. Epstein will take time with you discussing where he will place your surgical incisions.
How long will I need to recover?
We will clear you to go home to rest and begin your healing process as soon as you are medically stable enough. Recovery from blepharoplasty times vary. In general, stitches only need to be in eyelids for 3-4 days and you should be able to wear makeup in 2 weeks and exercise in 2-3 weeks.  However, in some cases, healing can take longer.
What side effects might I experience after the surgery?
Dr. Epstein will provide you with detailed post-surgical instructions, including a list of activities to avoid and signs of severe complications to look out for. Most people experience swelling, bruising, and some redness at the incision sites. You may also have some light sensitivity, watery eyes, and double vision. Keeping your head elevated and using cold compresses can help reduce swelling and bruising. In addition, Dr. Epstein may prescribe you eye drops or creams to help with your discomfort. If you wish, you can easily camouflage bruises with makeup after a week to 10 days.
Does health insurance cover the procedure?
Health insurance typically does not cover eyelid surgery except in cases where it is medically necessary. For example, if excess skin on your upper eyelids has led to vision obstruction, some insurance plans will pay for all or part of the surgical procedure. Your local ophthalmologist can perform a test for visual field restriction, and if there is impairment in this area, a letter of necessity may be written for your insurance company.
Please contact our office for more information on the types of insurance we accept and suggestions on how to make your surgery more affordable.
How much does blepharoplasty cost in Chicago, IL?
The price of blepharoplasty varies depending on factors such as the technique used, anesthesia, operating room facilities, or other related expenses. MAE Plastic Surgery offers patient financing plans for cosmetic eyelid surgery, so be sure to ask about these.
What about combining eyelid surgery with other facial plastic surgery procedures?
If you are interested in combining eyelid surgery with other procedures, this may be an option if Dr. Epstein determines this is a safe and appropriate option for you. Many patients pair their eyelid surgery with a brow lift, which addresses the tissue of the browline and forehead.
How do I choose my Chicago blepharoplasty surgeon?
Surgically changing your appearance is a significant decision that can affect your confidence and quality of life. To select a qualified plastic surgeon to perform your procedure, ask about their experience and how they have helped people with concerns like yours. Reviewing blepharoplasty before-and-after photos is one way to gauge a potential surgeon's skill level and gain a realistic expectation for your results.
To schedule an appointment to learn if blepharoplasty would help you, please call our office at (847) 205-1680 or fill out our contact form.