Mommy Makeover
Having a baby is wonderful, but your body may not look the same after a pregnancy. Diet and exercise can help, but it isn't always enough. If your skin has stretched and become lax, for example, no amount of exercise will make a difference. This is why many women are turning to a Mommy Makeover to help restore their body to its pre-pregnancy appearance.
No two Mommy Makeovers are the same, however, there are a number of procedures that you can choose based on your body and how you wish to look. Below are the procedures that are most commonly included in a Mommy Makeover, but most of our surgeries or non-surgical treatments can be added to your treatment plan. Review the types of surgeries commonly associated with Mommy Makeover along with more information about the procedure itself. Schedule a consultation with our fellowship trained plastic surgeons with over 25 years of experience to discuss your individual goals, the procedure and answer any questions you may have. Our goal is to meet your specific needs and desires while ensuring your comfort and safety.
Note that it is best to have a Mommy Makeover after you have decided you will have no more pregnancies. A subsequent pregnancy can reverse some of the results of Mommy Makeover procedures. In some cases, more than one surgery can be performed simultaneously. Sometimes, however, surgeries must be done separately with a few weeks or months in between for your recovery period.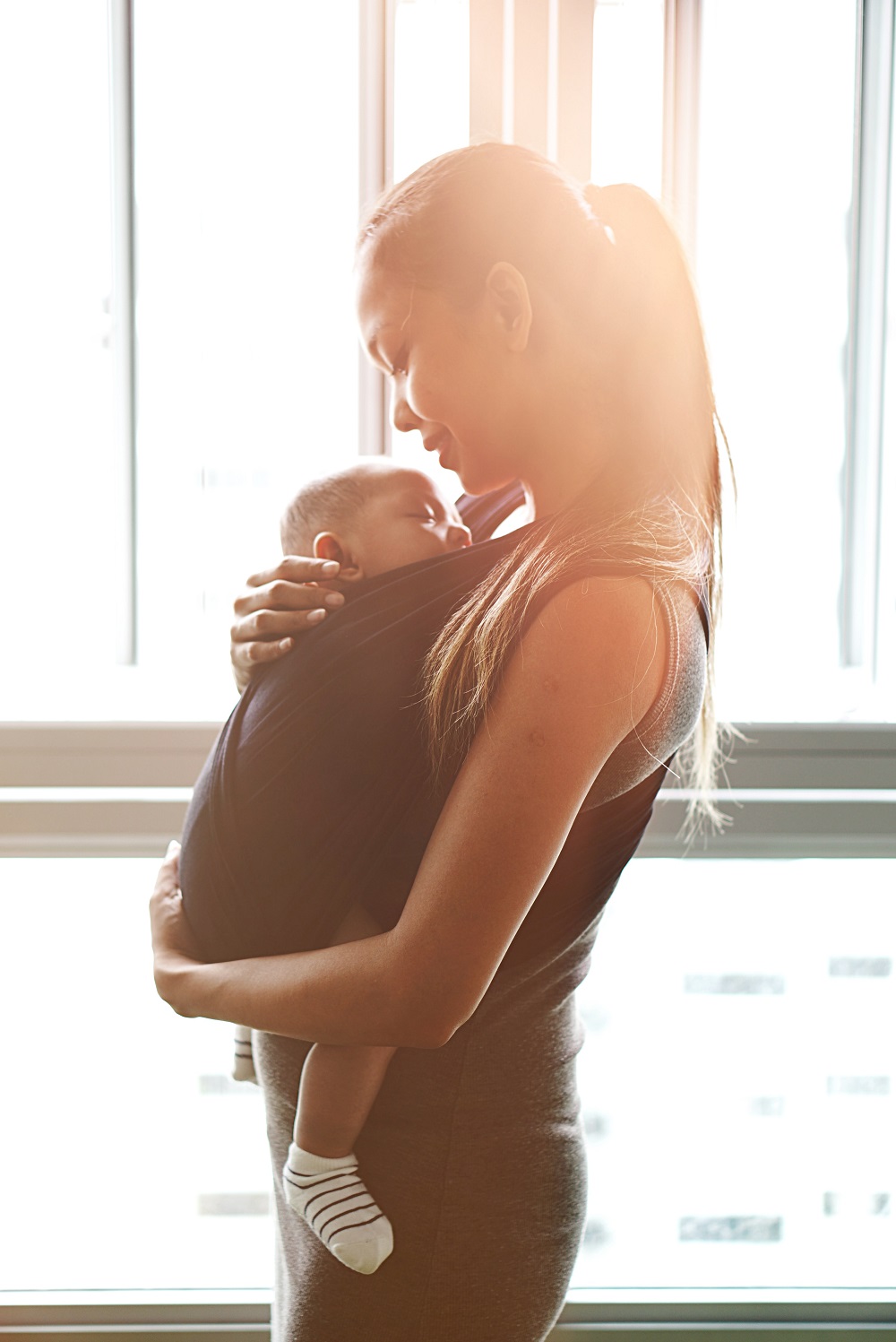 Tummy Tuck
A tummy tuck or abdominoplasty is the most commonly performed surgery as part of a Mommy Makeover. It contours the abdominal area, flattens a protruding stomach, and tightens the muscles in the abdominal wall that may have stretched during pregnancy. Excess fat is removed using liposuction, and if you have lax skin in this area, that can be removed as well. The scars remain low on the abdomen where they can be hidden under clothes.
Breast Enhancements
It's common for a Mommy Makeover to include breast enhancement procedures such as Breast Augmentation, Breast Lift, or Breast Reduction. Breast Augmentation or Breast Lift is beneficial for women who are unhappy with their breasts due to sagging, pregnancy, naturally occurring asymmetrical breasts, or lack of proportion. A Breast Lift can bring breasts back to their pre-pregnancy position and reshape them so they look youthful again. This surgery can also reposition your nipples and areolas, if necessary. Some women decide to increase the size and the volume of their breasts with a Breast Augmentation. In this case, the breasts are lifted and Breast Implants are also inserted. You choose the type, size, and shape of your implants for the look you want. For women who have suffered with heavy breasts, a Breast Reduction may be a desirable procedure to include with a Mommy Makeover. This surgery often provides relief from neck and shoulder pain, and it helps to make your figure more proportionate. At MAE Plastic Surgery our fellowship trained surgeons can help you achieve your desired breast shape, size, and cleavage making you feel sexier and more confident.
Labiaplasty
The labia can stretch and become enlarged during pregnancy and childbirth. An enlarged labia can then cause discomfort and inhibit sexual activity. As a result, some women include labiaplasty as part of their Mommy Makeover. Excess fatty tissue and/or loose skin are removed from the labia majora and/or labia minora to promote comfort and improve appearance.
Recovering from a Mommy Makeover
Recovering from a Mommy Makeover will require about 2 weeks off of work and your daily routine. The first couple days you may experience discomfort and some slight pain. Your main goal is to heal after your procedure. It is important to enlist help from friends or family members to help with childcare and daily chores as you will not be able to do any heavy lifting or typical body movements. Dr. Michael Epstein does encourage you to take short walks to regain strength and promote circulation while receiving as much rest as possible.
With the utmost care from our staff and surgeon, you will be ready to resume your day-to-day activities in no time. Our surgeons will discuss with you the best way to recover quickly and will continue to follow up with you after surgery to check your progress, answer any questions and advise you on when it is safe to resume your normal routine.
Mommy Makeover Risks
There are always risks associated with surgery, but choosing a qualified, fellowship trained surgeon is the best way to minimize your risk of complications. Dr. Epstein is extensively trained and experienced in the surgical field; they will discuss all the surgical risks with you during your consultation and ensure that you understand these risks and are comfortable moving forward.
 Mommy Makeover FAQs
Am I a good candidate for Mommy Makeover surgery?
If you are in good overall health, are not currently pregnant or breastfeeding and have completed childbearing, you are most likely a good candidate for Mommy Makeover surgery. You can have children after a Mommy Makeover, however, if you are not finished with childbearing it is best to wait as your tissues will be stretched again with pregnancy. Additionally, the best way to determine your candidacy with certainty is to schedule a consultation with our Dr. Epstein.
Why is it beneficial to have multiple cosmetic procedures complete at one time?
With a Mommy Makeover, you will be combining more than one cosmetic surgical procedure at one time. This is beneficial financially as well as personally. Your fees will be reduced as the surgery will be completed at one time. In addition, the physical recovery toll on your body will also be completed once. You will also have the enjoyment of immediately seeing the overall cosmetic effect of your Mommy Makeover after surgery. Keep in mind, some combinations of surgeries will be able to be completed at once while some will need to be completed separately. During your consultation, our surgeons will best advise exactly what your specific plan will be based off of your aesthetic goals.
Should I lose weight before having a Mommy Makeover surgery?
You should be at or just slightly above your ideal bodyweight before having Mommy Makeover surgery as well as be at a weight that you can maintain after the procedure. Gaining or losing a substantial amount of weight following your surgery can diminish the final aesthetic results of your surgery.
Will I have scars from the procedure?
Yes, you will have scars following your Mommy Makeover. The most significant is the scar from tummy tuck (abdominoplasty) surgery if you are including that procedure in your overall Mommy Makeover. Our surgeons can advise you on how to best minimize the appearance of scars once your incisions are fully healed to help them fade over time.
What financing options do you offer?
If you are interested in financing for your Mommy Makeover, we offer Prosper HealthCare Lending and CareCredit. Please visit our Financing page for more information.