Ethnic rhinoplasty (sometimes called an ethnic nose job) refers to nasal surgery for people seeking to alter specific ethnic attributes of their nose. For example, some people of Middle Eastern descent may seek rhinoplasty to shorten a nose they feel is too long, while people of Asian descent wish for a nose that is less flat. None of these attributes are either good or bad, but if you are dissatisfied with the appearance of your nose, Your MAE plastic surgeon can discuss your options for ethnic rhinoplasty in Chicago.
Whatever your ethnicity, if you seek a Chicago ethnic rhinoplasty surgeon, it is because you are unhappy with the size, shape and/or function of your nose. Nose surgery or rhinoplasty is the procedure your MAE plastic surgeon will use to re-shape your nose so it is the size and shape you want.
Your nose is a part of your genetic heritage like your skin and hair color. It defines your ethnic background with size, shape, structure, and detail. Your nose is also unique to you. Whether you want to preserve, or to significantly change distinctive ethnic characteristics of your nose, MAE Plastic Surgery has the skill and understanding to help you achieve your goal.
We have extensive experience working with people of different ethnic backgrounds. Our goal is to improve the appearance of your nose while also making sure it maintains its functionality, your cultural identity, and a natural appearance.
Ethnic rhinoplasty means a change in micromillimeters, but also change in your facial appearance. If you are unhappy with your nose for any reason, ethnic rhinoplasty can change your look in a way which finds balance and harmony in your features, without negating who you are.
Difficulty breathing through one side of your nose, chronic sinus infections, and breathing difficulty due to a nose injury can be addressed with ethnic rhinoplasty. This can be done concurrently with any cosmetic fix from the procedure.
You don't want a nose too big, but you also don't want one too small. Maybe you'd like to finally get rid of a hump on your nose, or maybe you just want it to look like it did before you broke it. Whatever the change, you know you want your nose to look like it belongs on your face.
Your goal with a nose job isn't to be unrecognizable when it's over. You still want to look like you, only better. MAE Plastic Surgery understands and provides the best ethnic rhinoplasty the Chicago area can offer.
Dear Dr. Michael Epstein, thank you for the amazing work you did for me. Your experience, skill, and care, gives me true appreciation for the art and science of your profession. Thanks again to you and all your fantastic staff! ~ Doug
Consultation
You will be given a comprehensive physical examination prior to consultation. During your consultation, your surgeon will explain your ethnic rhinoplasty options as well as hear your concerns. He will explain your surgical plan, what preparations are to be made, and what to expect on the day of the procedure. He will also explain your recovery period and the healing process. He will spend as much time as necessary with you to make sure you are sufficiently informed.
Before you leave you will be provided with a detailed cost analysis and finance options. If rhinoplasty is deemed a functional necessity, your insurance may cover part of the cost. Insurance does not cover any cosmetic elective procedures.
Computer Digital Imaging
As part of your rhinoplasty consultation, we use an advanced computer-imaging software program to help you visualize the potential surgical outcome. After speaking with you to gain a better perspective of your goals and expectations, your surgeon will take several pictures of your nose from different angles, upload them onto a computer, and work with the software to help visualize what he will need to do for your procedure. Additionally, a 3D image can be taken for digital imaging. Together, these images will help explain why and how the procedure is performed.
It is important to remember rhinoplasty photos through digital imaging do not guarantee those specific results, but they will ensure you and your surgeon share a common surgical goal and the expectations are realistic.
After the imaging is complete, we will upload the images to the private password-protected program TouchMD. This will allow you to review with loved ones your computer digital image from home. In many cases, patients have found their actual rhinoplasty results are close to the digital images produced.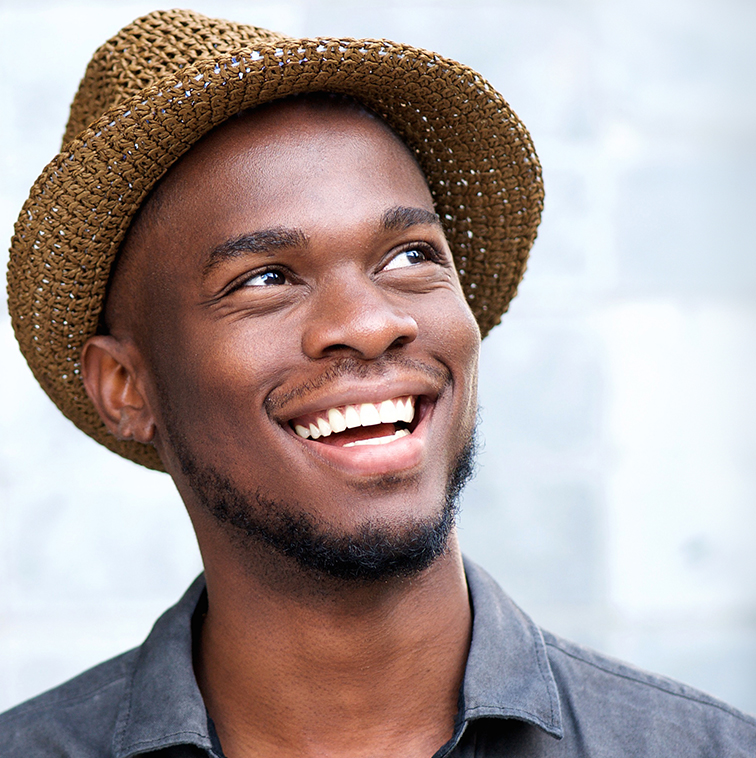 Why Do People Seek Ethnic Rhinoplasty?
Rhinoplasty can correct many cosmetic and functional issues. These include:
a long or wide nose
a small or flat nose
a hump on the nose
a hooked nose
a broken nose
a crooked nose
large nostrils
To make your nose less flat, cartilage may be taken from inside the nose to build a new structure. If there is insufficient cartilage in the nose, it can be taken from the ear.
People usually choose functional rhinoplasty to correct obstructions to breathing, like nasal valve correction, septoplasty to fix a deviated septum, or turbinate reduction.
What to Expect with Rhinoplasty
Rhinoplasty is an outpatient procedure performed under general anesthesia at our fully accredited Northbrook Surgery Center. The surgery is completed within three hours.
Nose surgery performed through the nostrils from inside the nose is referred to as a closed rhinoplasty technique. An open rhinoplasty is performed with a small incision on the columella below the tip of the nose. The scar is hidden on the underside of the nose. A nose deformed or a required revision dictates an open approach to rhinoplasty. Your surgeon will discuss the approach required during your consultation.
For unsightly humps, excess bone and cartilage are removed from the bridge. Your surgeon will not remove more than necessary, which could damage the nasal structure or create a scooped-out appearance. Excess bone and cartilage may also be removed when the size of the nose is too large.
Through incision sites, soft tissue which covers the nose is raised, and the structure of the nose is reshaped. In some ethnic rhinoplasty cases, cartilage might be taken from one area of the nose and grafted into another area.
What to Expect During the Rhinoplasty Recovery Period
For more information about the specifics of the procedure and what to expect from recovery, see our general rhinoplasty page. While most of our patients report recovery from rhinoplasty is easier than they expected, we will do everything we can to help you through this period, including providing you with pain medication.
Light activity can be resumed in a few days, and full activity can be resumed in 3-4 weeks.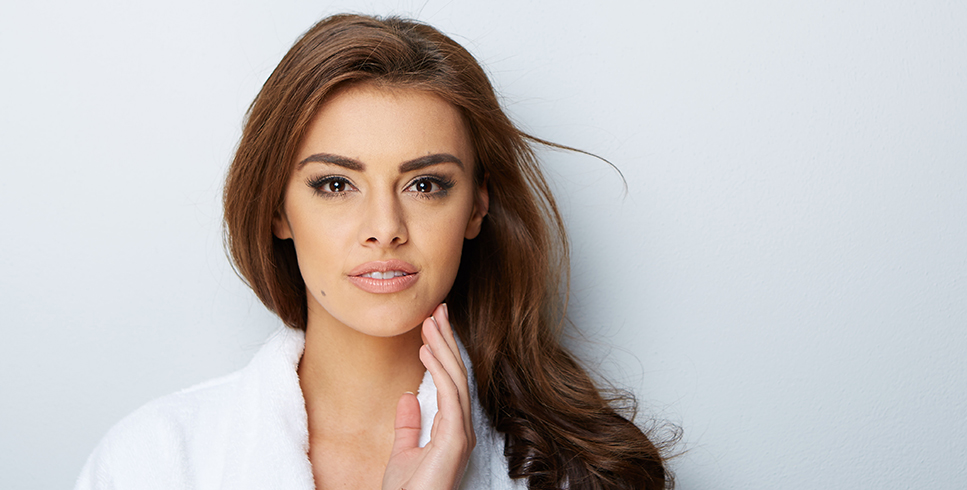 African American Rhinoplasty
If you are African American and wish to alter the appearance of your nose, MAE Plastic Surgery can help. We have performed many ethnic rhinoplasty procedures for African American patients in Chicago and the surrounding areas.
It is important to take ethnicity into account when performing Rhinoplasty, as your nose should look like it belongs to you – meaning it is compatible with the rest of your face and properly proportioned. Most people do not want their noses to call attention to themselves but have their nose complement their other facial features.
We consult with many African American patients who wish to make their nose narrower and less flat. This is possible, but must be done without sacrificing facial symmetry. Many other issues can be corrected like a broken nose, crooked nose, hump on the nose, depressions on the nose, difficulty breathing and large nostrils.
African American noses come in all shapes and sizes and personal reasons for getting rhinoplasty vary just as much. Some African Americans wish to change the nose they were born with, and some are happy with their nose but have noticed changes to its shape with age. For others, a sport's injury or accident may have distorted the nose and they simply want their old nose back. Sometimes the goal is improved breathing. The size and shape of the nose have a significant impact on how a person considers the aesthetics of their face. The nose is the central characteristic of the face, and a slight alteration can significantly improve one's general appearance.
In our consultation with many African Americans in Chicago, their target area for change include:
Wide nasal ala
Wide nasal tip
Nasal dorsum
Wide Nasal Ala
Wide Nasal Ala (nostrils), is the most common area of concern for African American patients. Incisions reducing nostril skin to lessen nostril flare, giving them a smaller appearance has been the standard approach to reduce wide nostrils for the African American patient. This simple approach however often leads to an unnatural look and in many cases, the nostrils appear like an upside-down V instead of a natural curve.
Your MAE surgeon will prefer to reshape the entire nostril and not rely on skin extraction to address its width. This has allowed superior results in the reforming of the nostril.
Wide Nasal Tip
Wide Nasal Tip is a wide lower third of the nose. Thinning and reshaping the cartilage in the lower third of the nose typically addresses a wide and bulbous nasal tip lobule. Sometimes cartilage is borrowed (cartilage grafts) to help add structure and support to the tip of the nose, giving it more definition. For the African American patient seeking rhinoplasty, MAE Plastic Surgery has designed its own modified procedure to achieve superior results, which do not rely solely on excessive cartilage grafting. Cartilage grafts can leave the nose stiff and unnatural in appearance and are seldom the right option for patients who want a natural appearing nose.
Your MAE surgeon will leave the nasal tip with a natural refinement, which never reveals evidence of an obvious nose job.
Nasal Dorsum
Nasal Dorsum or wide low hump. African American patients seeking rhinoplasty often tell us the bridge of their nose is too wide, low, or both. Many surgeons will attempt to narrow the nose by intentionally breaking the nose to narrow the bridge. This process is outdated and rarely performed at MAE Plastic Surgery. Osteotomies still have their purpose, but are rare and should be considered a last resort.