Your nose is an essential feature that can dominate your facial appearance or complement its natural shape. Many people's nasal shape and size are out of balance with the rest of their face, affecting appearance and self-confidence. Beyond aesthetics, specific structural issues can also make it hard to breathe, contributing to nighttime snoring and sleep disruptions. Nose surgery can often resolve your aesthetic concerns and open the nasal passages for proper breathing.
As an experienced Chicago rhinoplasty surgeon and member of the Rhinoplasty Society, Dr. Michael Epstein understands that every nose is unique. His rhinoplasty techniques alleviate his patients' nasal concerns using cosmetic surgery to produce the facial look they want. His practice provides rhinoplasty surgery in North Shore Chicago, and for patients from around the United States.
Rhinoplasty can be broken down into two categories: primary and revision rhinoplasty, aka secondary rhinoplasty. Because the surgery is so detailed and complex, all rhinoplasties should preferably be performed by an experienced rhinoplasty surgeon to reduce the chances of needing a revision, and secondary rhinoplasties demand even more,  the skill of a Plastic Surgeon that that has performed many of these more challenging procedures.  Rhinoplasty has changed dramatically over the past two decades, more than any facial cosmetic surgery.  Dr. Epstein performs closed (endonasal) and open rhinoplasty in North Shore Chicago, depending on the patient's unique anatomy and aesthetic goals.
To learn more about rhinoplasty in Chicago with Dr. Epstein, contact MAE Plastic Surgery today!
What Can Rhinoplasty Do for You?
Also known as a nose job, rhinoplasty improves nose function and aesthetics. Dr. Epstein alters size, shape, and width, correcting any abnormalities and improving aesthetics. Treatment can correct the nasal tip, nostrils, nasal asymmetry, or a raised bump on the bridge.
Primary Rhinoplasty
The initial surgery for nose correction starts with a consultation with Dr. Epstein to discuss the three things you most dislike about your nose. These may include:
My nose is too big.
There's a bump on my nose.
My nose tip plunges when I smile.
My nose is misshapen.
I have trouble breathing.
My nose looks too heavy.
The tip has no definition.
My nose does not fit my face.
Dr. Epstein will also assess your nose anatomy, take eight to 10 photos of your nose, then discuss your options. For a successful outcome, both you and he must be on the same page. By the end of your pre-surgical visits, Dr. Epstein will have a detailed surgical plan in place for your North Shore rhinoplasty, which will include your input.
If you had a previous nose job and can't breathe correctly, the operation was not a complete success. A significant facet of rhinoplasty is to reconstruct the nose foundation. Techniques of the past (or those done by unqualified surgeons) destroy bone tissue and cartilage to reduce the size or alter the shape. This technique will lead to the air passage or portions of the nose structure collapsing in the future.
Dr. Epstein relies on his extensive experience with treating broken noses and other facial trauma that can lead to breathing issues. He has applied many of his functional techniques to his primary rhinoplasty patients to prevent these issues in the future.
Visualizing Your Ideal Nose Before Surgery: Computer Digital Imaging
During your consultation, Dr. Epstein employs advanced computer-imaging software to help you visualize a possible result. He will take several pictures of your nose from different angles and upload them to a computer. These images can also help clarify the steps taken during the procedure and produce the desired result.
From the 3D imager, Dr. Epstein can vary the shape and size of your nose to give you an idea of a reasonable goal and outcome. Bear in mind that the engineered photos from digital imaging are not a guarantee of your outcome. However, they are an effective tool to ensure you and your surgeon share a common goal.
You will have access to your 3D images, including the digitally altered version, on a private, password-protected program that you can access from home. In most cases, our patients have found that their surgical results are better than the photo-enhanced versions.
Preparing for Your Rhinoplasty at MAE Plastic Surgery in North Shore
When preparing for rhinoplasty surgery, only a couple of procedure-specific treatments may be beneficial before the operation. Dr. Epstein believes it is helpful to have your skin optimized with a medical-grade facial like a chemical peel at least one week before cosmetic facial surgery. This procedure will help speed up the healing process and reduce the chances of infection. Our Transcend MedSpa has two superb aestheticians that will optimize your skin condition.
At MAE Plastic Surgery, we will provide a folder with several packets of information that will make it easy for you to prepare for your surgery. Included are basic pre-surgery instructions and a list of items to have at your home to help in the recovery process. You will have a copy of your written consent form to review. Feel free to ask any questions to clarify anything you might not understand. You will also have a list of medications and supplements to avoid before and after surgery.
What to Expect With Your Customized Nose Job
Nose surgery is an outpatient procedure performed under general anesthesia at our fully accredited surgery center. The surgery typically takes three hours.
A surgical approach performed through the nostrils from inside the nose is a closed technique. Open rhinoplasty takes place through a small incision on the columella below the tip of the nose. The resulting tiny scar heals nearly invisibly on the underside of the nose. Dr. Epstein will discuss his recommended approach during your consultation.
During surgery, Dr. Epstein removes excess bone and cartilage from the nasal bridge to minimize bumps and decrease the size of the nose, as necessary. Dr. Epstein is careful when sculpting the nose to avoid an upturned nose tip.
Whether Dr. Epstein chooses to perform an open or closed technique, he raises the nose's skin and soft tissue and reshapes the underlying skeletal structure. In some cases, he might take cartilage from one area of the nose and graft it into another area.
Be sure to view our before-and-after photo gallery of Chicago rhinoplasty procedures to see actual patient results.
Cosmetic Surgery Can Do All of The Following to Improve Facial Shape:
Shorten a long nose
Narrow a wide nose
Build up a flat nose
Correct bumps or humps
Correct a crooked nose
Fix a broken nose
Fix a depression on the bridge
Remove a hooked nasal tip
Correct nasal asymmetries
Make large nostrils smaller
Functional vs. Cosmetic Rhinoplasty – What's the Difference?
Do you suffer from frequent nosebleeds, dry mouth caused by nasal congestion, noisy breathing, bad breath, frequent headaches, or recurrent sinus infections? You may have a nasal obstruction. Dr. Epstein's meticulous approach helps restore your breathing ability while performing cosmetic changes to improve your facial appearance.
Often, functional issues will arise during a cosmetic procedure, requiring correction to maintain proper breathing. Likewise, some patients with functional problems opt for a few cosmetic tweaks during the operation. We strive to improve your nose's aesthetics and functionality.
If necessary, you can combine your functional rhinoplasty with aesthetic adjustments. Dr. Epstein can correct obstructions to breathing while also improving the nose and facial appearance.
Does Functional Rhinoplasty Change My Appearance?
The answer depends on your goal for treatment. Often, we can improve the airway without making noticeable changes to your nose's outward appearance.
More commonly, patients want to change their nose's appearance and function in one operation. For them, we make cosmetic and practical alterations. If you want a different appearance, nose surgery can provide it. If not, we may improve your breathing without altering your looks.
What to Expect During Recovery From Rhinoplasty
Bruising and swelling around the eyes are normal and will fade within one to two weeks after surgery. You may experience discomfort within the nose and other parts of your head, which you can control with medication.
You will feel more comfortable sleeping on your back for a couple of weeks and elevating your head with pillows to help reduce swelling. Stuffiness and some light bleeding from the nose are typical during the first few days.
You'll have a small external splint taped to your nose to protect the new shape for approximately one week after surgery. You can return to light activity within a few days or as you feel ready. You may resume your normal activities within three to four weeks.

Rhinoplasty Procedures for Men and Women
MAE Plastic Surgery has the experience necessary to provide both men and women with optimal results. Properly shaping nose structure requires a keen insight into facial symmetry and improving a patient's confidence while ensuring they look and feel like themselves.
Women often want a narrow, delicate nose structure, which is in harmony with their features, has the right proportion, and is naturally appealing.
While a woman's nose can have a narrower appearance, a man's nose will look strange if the tip is over-rotated, pinched, or concave. The narrowing of the nasal bones is entirely different during treatment for men because it requires extreme caution. Indentations on the sides indicate excessive removal of bone structure, which is a giveaway to a cosmetic procedure.
Is Your Teenager Eligible for a Nose Job?
Among teenagers, rhinoplasty is the most requested plastic surgery procedure, which can be controversial. Some professionals argue a teenager is too immature to handle the emotional implications of surgery. On the other hand, with proper vetting and involving parents in the consultation process, the results can be rewarding and well-accepted.
Self-esteem is critical for young patients. Many teenagers find it hard to feel good about themselves if their overly large nose makes them the butt of jokes or teasing. MAE Plastic Surgery can provide cosmetic nose surgery after careful patient screening and discussions with the patient and their parents.
Teens frequently seek nose surgery to correct various issues, including breathing abnormalities. Cosmetic improvements include excessive length or width of the nose, large nostrils, a crooked or broken nose, a bump or depression on the nose bridge, a hooked nasal tip, or asymmetries.
The most crucial factor to consider is whether the nose has fully finished developing. Studies have indicated this milestone happens at age 13 or 14 for girls and 15 or 16 for boys. Dr. Epstein will evaluate each patient with a physical examination during the consultation.
While most teenage nose surgery patients are female, more male teenagers are now seeking nose surgery. Boys who play contact sports should mention this essential consideration during their consultation.
The Cost of Rhinoplasty in Chicago
Rhinoplasty is not a cookie-cutter procedure; each surgery is unique and based on an individual patient's anatomy and goals. This uniqueness makes it extremely difficult to put a specific price tag on this very customized procedure. The cost of treatment can vary from one patient to another.
The less complex your surgery is, the lower the cost. During your consultation, Dr. Epstein will let you know what your surgery will entail and provide a breakdown of the costs.
Will My Health Insurance Cover the Costs of My Rhinoplasty?
Some insurance providers cover functional correction of breathing problems. They might also pay for part or all of your surgical costs if you have suffered an injury to your nose. You must check with your carrier first to determine what your plan includes.
Health insurance does not cover the costs of elective surgeries performed solely for cosmetic purposes. If your rhinoplasty serves aesthetic and practical functions, your plan may cover the medically necessary aspect, but not the cosmetic improvement.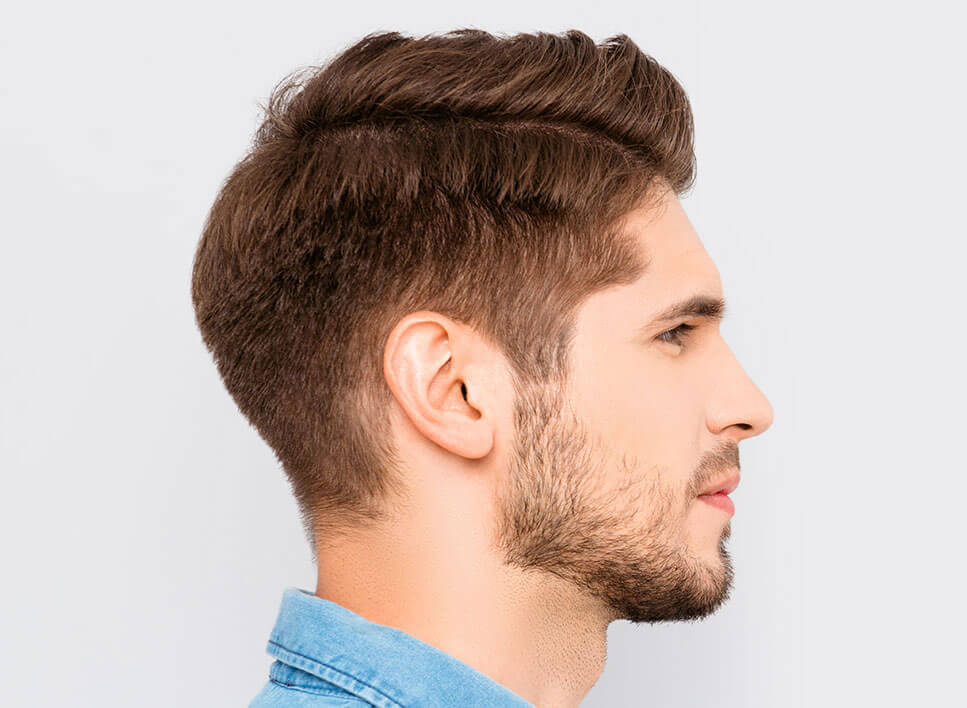 Treatment Plan
Dr. Epstein completes expert procedures after evaluating the health and position of tissues within the nose. A skilled nose surgeon is careful to prevent the worsening of existing breathing issues or causing breathing problems to develop. With an individualized surgical plan specific to your needs, the result is an aesthetically pleasing and functional nose.
Not all plastic surgeons have the necessary education, experience, and skill to successfully perform rhinoplasties, especially those that include a breathing correction. These surgeries are complex and require expertise that comes with extensive training and experience.
Differences in ethnicity and gender also come into play when performing cosmetic nose surgery. A qualified surgeon will help you understand that while you may love a celebrity's nose, that nose may not look right for your individual facial anatomy. Your nose should look like it belongs to you – in proportion to and in harmony with your other facial features. Most people do not want to draw attention to their noses. They want their noses to "fit" their faces and enhance the look of other features like their eyes, cheekbones, and mouth. Don't hesitate to ask questions.
Choosing Your Rhinoplasty Surgeon
Nose surgery is intricate. Choosing an experienced, qualified, and caring surgeon provide you with every opportunity to enjoy the best results. Doing the necessary research to vet rhinoplasty surgeons also minimizes the need for revision surgery and provides the most cost-effective option for treatment.
Your surgery is an investment that will last a lifetime – so be sure to choose your provider carefully. Your surgeon must be board-certified and should belong to professional societies. They should have specific medical training in proven aesthetic nose surgery techniques and experience performing successful nose surgeries on a wide range of patients.
You should also make sure they offer a welcoming environment where you can feel free to ask questions. If the surgeon avoids answering questions or is evasive, be skeptical. A good surgeon will spend time with you to understand what the surgery will involve and what you can expect.
Successful surgeons should also have patient reviews on websites like RealSelf and before-and-after photos on the practice website. Look for reviews by other patients who have had rhinoplasty with the surgeon, so you can see if they were satisfied with the result.
At MAE Plastic Surgery, Dr. Epstein has found that well-informed patients are more likely to feel satisfied before, during, and after the procedure. He likes to spend plenty of time with everyone to make sure that he and the patient are on the same page. He has honed his skill in cosmetic nose surgery after performing countless successful treatments, some of which we've showcased in our before-and-after gallery. We welcome new and returning patients to review our on-site pictures to see what is possible with their transformation.
Does the Surgeon Use Computer Imaging Software?
Dr. Epstein uses the Vectra 3D imaging camera and software to provide you with an idea of what your surgically altered nose might look like. This technology makes it possible to "try on" or see yourself with your new nose before having the actual surgery.
Dr. Epstein will take an image of your face and create a digital version of your face with your projected new nose. Then, he'll upload this into your private password-protected file on TouchMD, where you can view these images from home at your leisure and share them with your family.
Check the surgeon's experience, education, and reviews
Your surgeon must be board-certified and should belong to professional societies. He or she should have specific medical training in Rhinoplasty techniques as well as experience performing successful nose surgeries on a wide variety of patients.
Successful surgeons should also have patient reviews on websites like RealSelf as well as before and after photos on the practice website. Look for reviews by other patients who have had Rhinoplasty with the surgeon, so you can see if they were satisfied with the result. Remember, it is not enough to find a surgeon who is exclusively successful at performing other types of plastic surgery.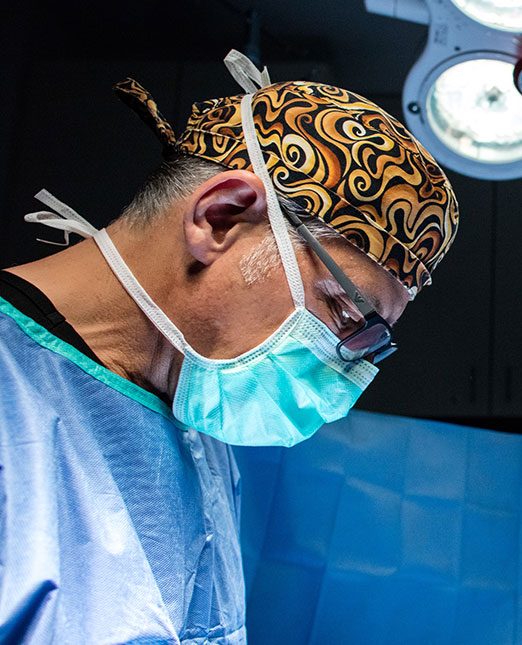 Visit MAE Plastic Surgery for Rhinoplasty in Chicago
Offering the Best in Cosmetic Nose Surgery
Dr. Epstein performs rhinoplasty surgery for patients all over Chicago and the surrounding areas. The office is only 8 miles east of Buffalo Grove and 12 miles north of Evanston, IL, so you can easily set up a consultation at your convenience.
Rhinoplasty FAQs
Will my nose still be unique after rhinoplasty?
It is safe to say that no two noses are exactly alike. Rhinoplasty surgery primarily aims to produce a long-term result where the nose is proportionate to surrounding facial features and functions normally. The days of creating a "cookie-cutter" nose are long gone.
Is rhinoplasty painful?
Recovering from rhinoplasty surgery is typically not painful. Most people liken it to a nasty head cold for the first few days.
How can rhinoplasty improve my nose's function?
There are many reasons a nose may not move air freely, such as a deviated septum, enlarged turbinates, polyps, or a weak nasal skeletal framework. A skilled rhinoplasty surgeon can correct all these issues.
How do I know if I need septoplasty?
Septoplasty is a surgical procedure to straighten the bone and cartilage dividing your nostrils. A plastic surgeon can usually diagnose a crooked or deviated septum with a physical examination, and confirm it with an X-ray.
What is an "open" or "closed" rhinoplasty?
Rhinoplasty entails separating the skin and mucosa from the bone and cartilage and then rearranging or resizing it. Then, the surgeon redrapes the skin and mucosa over the new shape. Open rhinoplasty involves flipping the skin upward like a car's hood so the surgeon can directly see what they are working on. A closed approach has much less visibility and relies more on touch and feel. Closed rhinoplasties are better for straightforward hump reductions.
What is the best age to undergo rhinoplasty?
Almost any adult can get a nose job, but it's more common for older teenagers and young adults between 16 and 25 to seek this surgery.
Will I need nasal packing during recovery?
Most rhinoplasty patients do not need nasal packing. It is only for patients with persistent bleeding at the end of surgery or in the recovery room.
Why is revision rhinoplasty more difficult to perform than primary rhinoplasty?
Revision rhinoplasty is usually more challenging because internal scarring from the initial surgery makes identification and exposure of the anatomy much more difficult.
Where will my rhinoplasty procedure take place?
Rhinoplasty surgery typically requires anesthesia and should take place in a sterile, safe environment. MAE Plastic Surgery has a dedicated accredited outpatient surgical facility.
What are my options for anesthesia?
Most rhinoplasties require deep sedation or general anesthesia, provided by a board-certified anesthesiologist. If your rhinoplasty requires a very isolated, specific change, you may be a good candidate for having a nose job under local anesthesia.
What can I expect immediately after rhinoplasty surgery?
Immediately after rhinoplasty surgery, you will feel congested and swollen around the nose. Some patients start to show bruising in the recovery room, and some may have very minor bleeding from the nostrils.
How should I prepare for my rhinoplasty surgery day?
At MAE Plastic Surgery, we'll provide you with specific, written instructions two weeks before surgery. It's essential to arrive with a thoroughly cleansed face, devoid of makeup or moisturizer, etc. Make sure that you haven't had anything to eat or drink six hours before surgery. We ask that you avoid taking any blood thinners such as aspirin, Motrin, or fish oil before your surgery.
What are the risks of a rhinoplasty procedure?
The risks of rhinoplasty are not too different from any other operation. It is possible, but unlikely,  to experience numbness, bleeding, infection, skin loss, etc. You may have some altered ability to breathe through the nose. Though this risk is rare when you take time to choose the right surgeon, there's a small chance your nose might not heal with your desired shape.
If I smoke, can I get a rhinoplasty?
You should not smoke before or after any surgery because it will increase the complication risk and slow healing time.
How much does a rhinoplasty cost in Chicago, IL?
The cost can range from approximately $8,000 to $12,000, including surgeon's fees, anesthesia, and facility. Your health insurance might cover a portion of the costs if your surgery has a functional component.
When can I return to work after my rhinoplasty procedure?
If your job is not physically demanding, you can return to work within a few days. Keep in mind, you may have a splint and bruising for a week or so.
When can I work out after my rhinoplasty procedure?
You should be able to resume workouts three weeks after surgery, but we ask that you stay clear of contact sports for two months.
The Best Nose Job in Chicago
Our board-certified plastic surgeon, Dr. Michael Epstein, performs plastic surgery for patients all over Chicago and the surrounding areas. Call us today for scheduling.