Board Certified Plastic Surgeon
When and why did you first become interested in being a plastic surgeon?
I first became interested in plastic surgery during my 3rd year surgery rotation in medical school. It was there that I had volunteered to deliver a Grand Rounds presentation on Gaspare' Tagliacozzi (who was regarded as the father of Plastic Surgery). When putting together this historical presentation I was mentored by Dr. Marty Robson, who was the chief of the plastic surgery department at Wayne State University at that time. It was this experience that really got me excited about becoming a plastic surgeon.
What do you like most about your profession?
I feel that plastic surgery is truly the combination of art, science, and surgical medicine. Through plastic surgery, I am able to improve the quality of a person's life by repairing a physical, functional deficit and reshaping or restoring disproportionate or deformed facial elements. In turn, through these physical changes, there are often positive effects on a person's emotional and psychological well being. It's wonderful to see.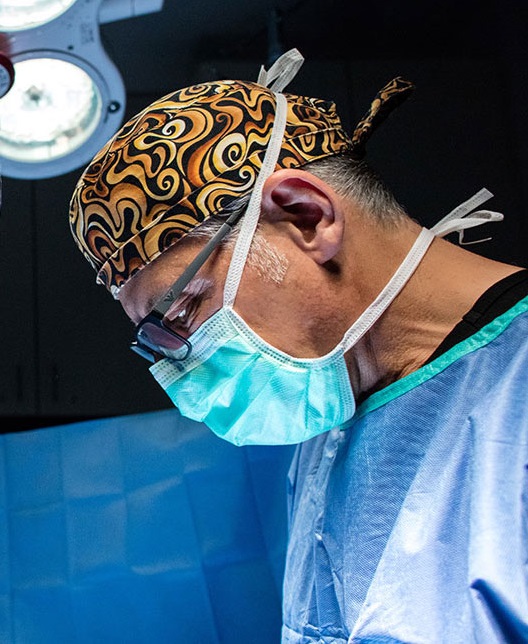 Can you tell us about one or two of your most interesting/memorable/challenging cases?
In general, I love performing rhinoplasty surgery and, as far as I'm concerned, the more challenging the better! In my opinion, no other operation defines what plastic surgery is more than rhinoplasty. It is truly the melding of form and function. Afterall, what good is a beautiful nose if you can't breathe through it? Some of my favorite cases have been those patients that have shown up at my office with complex deformities, often times created by previous rhinoplasty surgery.
Why do you think the public is obsessed with whether or not celebrities have gone under the knife?
Oh, I don't know….
My feeling is that the public is often times too obsessed with celebs in general. The fact that they may have had plastic surgery is just another part of the intrigue. Interestingly though, most of the celebrities that are called out for having plastic surgery probably more often have only had non-surgical treatments like Botox or filler injections.
Is America consumed with the fountain of youth? Is too much emphasis placed on physical beauty?
While a lot of the plastic surgery seems to be done here in the US, there are other countries that are also seeing a boom in cosmetic plastic surgery numbers including Brazil and other South and Central American countries, as well as the far east like South Korea and China. Overall, it is a relatively small part of the population, even here, that has undergone plastic surgery.
As far as an emphasis on physical beauty, I am pretty sure that there has always been a preference to perceived beauty over someone or something that is less attractive. This is a very natural phenomenon. Because it is almost Darwinian, it can also be seen in other animal species. We can't help ourselves. Our initial instinct is to pick perceived beauty first. Being human, most of us are logical and reasonable and we can often times see past that when given the opportunity and realize that there are other forms of beauty that are more than skin deep.
That said, it does not make it wrong to have plastic surgery to improve one's appearance, especially when it is done for the right reasons and with the right expectations.
Can a person go overboard with cosmetic surgery? When would you tell a patient that enough is enough?
First of all, to be considered for plastic surgery, a patient has to have a disproportionate or deformed facial element that can be easily and safely improved or repaired with minimal risk of side effects. The patient's complaints have to match what I see on examination and the patient has to be of sound mind and body. So, I would dissuade a patient from having any procedure, whether it is surgical or not, if I felt they did not meet this criteria.
What do you think the future holds for plastic surgery?
Wow! Terrific question. The great thing about my career is the seemingly, never-ending quest for procedures that give better results with less downtime and fewer side effects. I now have more options than ever before to offer my patients in order to rejuvenate an aged face or perform detailed contouring. I believe that as long as the demand continues to grow, more technological advancements and improved surgical techniques will continue to be produced. It is important though, to always be a skeptic at first. Make sure that as a patient and as a provider of these services, not to jump in the water until the temperature and quality has been vetted.
If you couldn't be a plastic surgeon, what would you be?
That is difficult because for so many years now I have only seen myself as a plastic surgeon. That does not mean that I don't enjoy myself outside of my career. I do know this; if I were pressed to come up with an answer I would have considered teaching in some fashion, as that is a passion of mine. I probably would still have become a doctor because I can't think of a more noble profession. Healing those in need and teaching others to do the same, now that's the ticket.
What are some of your hobbies? How do you spend your free time?
As I mentioned above, I do enjoy my time away from the office. I have a terrific family, an awesome wife/BFF and 2 great adult-kids. I try to spend as much time with them as I can. I love to play tennis, music, and travel. Also, in my limited spare time, I have been know to bang the drums. I am a baseball aficionado (Go Cubs Go) and I am a deeply passionate fan of Meeeeechigan Football. I realize that I may lose some of my Buckeye and Spartan patients by admitting that, but oh well. GO BLUE!
What three words best describe you?
As a somewhat modest person, this is hard to answer myself. I asked my wife, Jackie and I could not list her answers out of potential embarrassment so I settled on these three: Compassionate, Compulsive, and Loyal. I try to be the best I can be.
Education and Recognition
Dr. Epstein received his undergraduate degree from the University of Michigan and his medical degree from Wayne State University in Detroit. He trained in general surgery at the Michael Reese Hospital in Chicago and returned to Detroit for his Plastic Surgery fellowship. He received additional cosmetic surgery training at the Manhattan Eye, Ear and Throat Hospital in New York and has held an academic position at the University of Chicago's Department of Plastic Surgery.
An active member of the prestigious American Society of Plastic Surgeons, the American Society for Aesthetic Plastic Surgery and the Rhinoplasty society, Dr. Epstein has received critical acclaim for his advanced techniques in cosmetic surgery.  A featured guest on numerous news programs and quoted in dozens of newspapers and magazines nationwide, including ABC, NBC, CBS, and FOX, Dr. Epstein was also invited to speak on Oprah After The Show. He has been profiled on Discovery Channel programs as cameras followed him, step-by-step, through various cosmetic procedures. Just for fun, Dr. Epstein was voted as one of the "Top 5 Hot Doctors" in Chicago by the Chicago Tribune.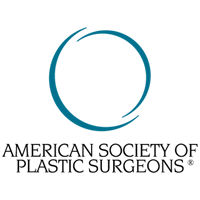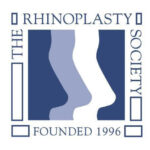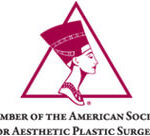 Someone who always gives back and believes in the importance of paying it forward, Dr. Epstein has received praise for his generous community work and affiliations with such organizations as the Y-Me National Breast Cancer Organization and the Sue Duncan Children's Foundation. He was also a co-founder of Chicago's Esteem Makeover, and participated as one of the team's cosmetic surgeons, providing pro-bono surgeries for people in need.
Most recently, Dr. Epstein was selected to be part of Healing the Children, a national organization that provides urgent medical care to children throughout the world. As a leading plastic surgeon for the Illinois/Indiana Chapter of Healing the Children, Dr. Epstein has traveled to Nicaragua and Ecuador for medical missions giving dozens of children the plastic surgery they need to live happy and healthy lives. He also supports the important work of Healing the Children by performing pro-bono surgeries for children here in the states.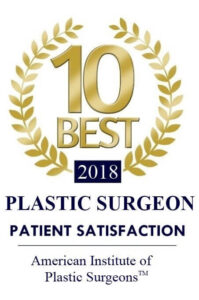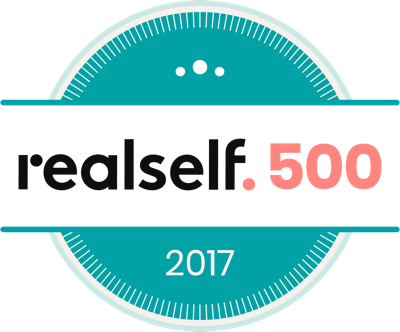 Introducing MAE Plastic Surgery