What Is a Neck Lift?
A neck lift or neck rejuvenation is a surgical procedure used to correct loose sagging skin in the neck area and under the jawline, creating a more youthful and refined profile. Patients may choose to combine a neck lift in Chicago or surrounding areas like Evanston and Buffalo Grove with a facelift, a brow lift, or eyelid surgery to further enhance their facial rejuvenation.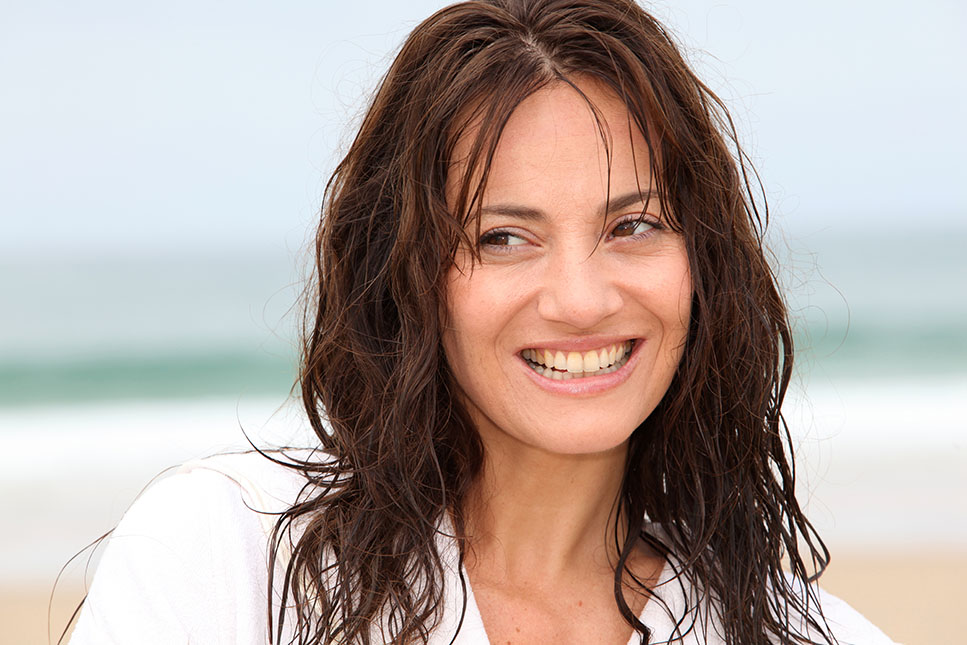 What Are the Benefits of Neck Lift Surgery Near Me?
Our board-certified plastic surgeon, Dr. Michael A. Epstein, tailors neck lift surgery to each patient's specific needs to ensure optimal improvement. In general, neck lift surgery can provide the following advantages for men and women:
Removes excess skin and fat deposits in the lower face that lead to jowls.
Tightens muscle banding that develops in the neck.
Smooths wrinkles and creases in the neck.
Removes fat deposits from under the chin.
Rejuvenates the jawline and neck for lasting results.
Am I a Candidate for Neck Lift Surgery?
To be a candidate for neck lift surgery, you should generally be in good health, not be a smoker, and have realistic expectations about your neck lift outcome. When you schedule your consultation with Dr. Epstein, he can help you determine your candidacy for a neck lift procedure or whether any other solution is more appropriate for your needs.
Liposuction is typically the best way to address fat deposits in the jawline and neck. Some patients may be eligible for the non-surgical injectable treatment Kybella®®, which addresses excess fat tissue causing the appearance of a double chin. However, patients who are unhappy with sagging or excess skin will need more extensive surgery to effectively manage their aesthetic concerns.
What Does a Neck Lift in Chicago Entail?
Chicago neck lift surgery is an outpatient surgical procedure performed at MAE Plastic Surgery. Dr. Michael Epstein can use many different techniques, depending on your unique needs.
Typically, you will be under sedation or general anesthesia during neck lift surgery. Dr. Epstein will make small incisions behind each ear, and another underneath the chin. Dr. Epstein takes great care to minimize scarring by making small incisions in these discrete areas. During the surgery, he tightens the platysma muscle and repositions loose tissues up and back toward the ears, removing or tightening excess skin.
This procedure takes approximately two to three hours, but the time may vary depending on the complexity of the case.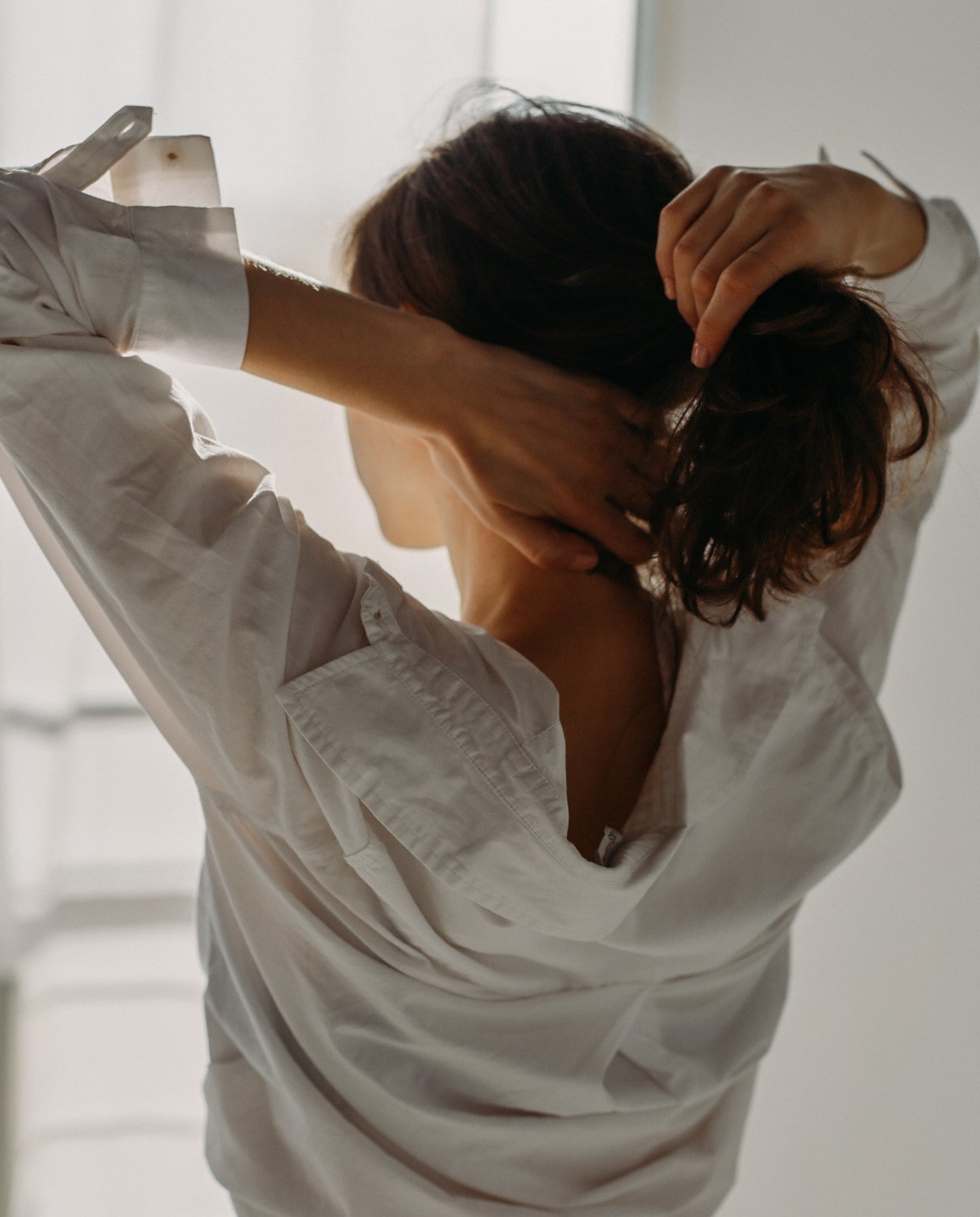 What Can I Expect After Neck Lift Surgery?
Patients will wear a compression bandage underneath their chin during their neck lift surgery recovery. You may also have a drain in place to remove excess fluid buildup underneath the skin.
Bruising and swelling are typical, but should gradually resolve over the first week. To help facilitate healing for the first couple of days, keep your head and neck elevated. You can also use cold compresses to help control swelling.
After the first week of surgery, patients usually feel comfortable enough to resume their normal activities. However, you should avoid any strenuous activity for about four to six weeks. You will need to schedule follow-up appointments with Dr. Epstein so he can monitor your progress. If you have any questions or concerns throughout your neck lift recovery, please do not hesitate to contact Dr. Epstein or any member of our team.
What to Expect During the Neck Lift Recovery Period
Minor discomfort, bruising, and swelling are normal. You can control them with oral medication.
Sutures may be removable or absorbable. You'll need to return to our office a week after surgery for a follow-up
Epstein may place an elastic bandage under your chin or around your head, which you'll need to wear for up to two weeks after surgery.
You can return to light activities and work three to five days after surgery.
You may resume normal activities two to four weeks after surgery.
Chicago Neck Lift Surgery Frequently Asked Questions
What is a Chicago neck lift?
For anyone who feels the upper part of their face is aging well compared to the lower part, a neck lift can balance their features. If you have a double chin, banding on your neck, sagging jowls, or all three, a neck lift can turn back the years by creating a more defined jawline, a slimmer neck, and smoother skin.
What surgical methods does a neck lift entail?
Surgical techniques generally target three areas:
Excess fat
Loose platysma muscles, which is a band of tissue found in the chest, neck, and facial region
Sagging skin
The ideal procedure depends on whether fat has accumulated above the platysma muscle — requiring only liposuction — or above and below the platysma, requiring tightening surgery.
Often, loose platysma bands are one of the first signs of aging. Dr. Epstein can address these with a procedure called a "platysmaplasty," which tightens the underlying neck muscles to rejuvenate the neck area without removing excess skin or fat.
How long does a Chicago neck lift take?
Surgical neck lift procedures can range from one hour to three hours or more, depending on the procedure's complexity. Most neck lifts are outpatient procedures, with patients going home the same day.
How much swelling under the chin will there be after my neck lift?
Most neck lift patients notice that the resulting pain, swelling, and bruising typically resolve within two weeks, and the new neck contours will start to be visible. It may take up to three months for the swelling to go down.
How visible are neck lift scars?
In most cases, Dr. Epstein places neck lift surgical incisions behind the ears and underneath the chin. After repositioning and tightening muscles and tissues, Dr. Epstein will carefully close these tiny incisions to optimize the healing process. Most patients find their scars are hardly noticeable. However, neck lift surgery incisions can take up to a year to heal fully.
Do you have neck lift before-and-after pictures?
Yes! Please look at our neck lift gallery.
Why should I choose MAE Plastic Surgery for my neck lift in Chicago?
If you're considering a neck lift in the Chicago area, come to MAE Plastic Surgery. Our board-certified plastic surgeon Dr. Epstein has performed many successful neck lifts on men and women, with exceptional aesthetic results.
How much is a neck lift in Chicago, IL?
Customized treatment plans are part of the MAE Plastic Surgery difference. We provide neck lift cost quotes during our consultation appointments to ensure you receive accurate pricing information for your specific needs.