Many Chicago patients turn to Dr. Michael Epstein for facial implants to bring harmony to the face. Implants can increase the prominence of the cheeks, chin, and other facial features, creating a more balanced facial appearance.
As one of the top facial surgeons in Chicago, Dr. Epstein is highly experienced in using facial implants. If you're considering cheek, chin, or other facial implants, contact our Chicago plastic surgery office to schedule a consultation.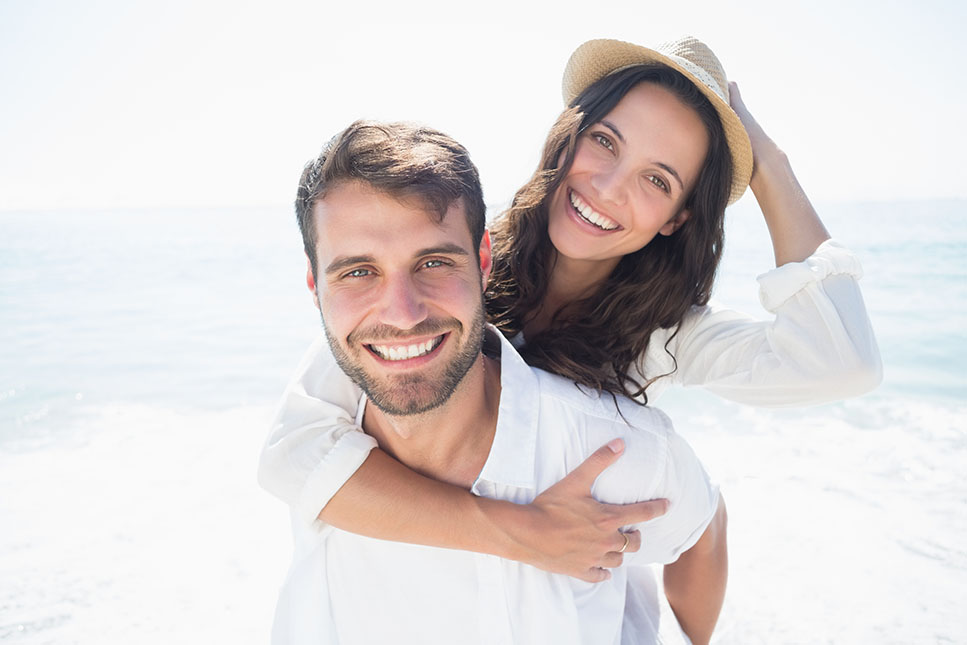 What Are Facial Implants?
You've probably heard of breast implants, but you may be less familiar with facial ones. Facial implants in Chicago are specially formed solid materials compatible with human bone and tissue, designed to enhance or augment the physical structure of the face. The precise type and size of implants that are best suited for you require an evaluation of your goals, the features you wish to correct, and Dr. Epstein's medical judgment.
Plastic surgery with facial implants can produce a marked improvement in the underlying structure that forms facial appearance, improving proportion and balance.  The most common sites for facial implants include the chin (which can increase the size and projection of a small or recessed chin), the jaw (which can increase the width of the lower third of the face), the cheeks (which can add volume to those areas which may be recessed or flat) and the lips (to create more youthful, fuller lips). Facial implants offer a longer-lasting solution to dermal fillers for cheek or lip augmentation.
How Are Facial Implants Placed?
All of our Chicago facial implants are placed surgically through incisions that create a supporting space beneath the skin and soft tissues.  Muscle and tissue surrounding the space hold the implant in place. Depending on the implant location, size and material from which the implant is formed, it may be further secured with sutures.
Facial implants can be placed in conjunction with other facial surgeries. For example, rhinoplasty patients often benefit from simultaneous chin augmentation. Augmenting the chin helps the nose to appear small and creates additional facial structure at the base of the face.
Recovery After Chicago Facial Implants
Placing facial implants requires a surgical procedure and a short recovery period. Most patients are back to work within 1-2 weeks. You may need additional time if your procedure is paired with other more invasive treatments like a facelift or brow lift. Dr. Epstein and our team will provide you with detailed recovery instructions and are available to answer questions or address concerns throughout the recovery process.
Initial healing may include swelling or numbness, and any discomfort you may feel can be controlled through medication.  In addition, facial movements may be somewhat restricted or impaired.  While the initial outcome is apparent almost immediately, it will be obscured by visible swelling, which may take several months to fully resolve.
Schedule Your Facial Implant Consultation with Dr. Epstein
Dr. Epstein performs facial implants in Chicago and surrounding areas of Buffalo Grove and Evanston, IL.  His office is conveniently located just 8 Miles East of Wheeling and 4 miles South of Highland Park.  Call us today to see if facial implants are right for you and to schedule your consultation at our Northbrook office.
Create definition and balance in your facial appearance. Call MAE Plastic Surgery at (847) 205-1680 or contact us online today.
Frequently Asked Questions About Chicago Facial Implants
How Much Do Facial Implants Cost in Chicago?
MAE Plastic Surgery is dedicated to providing patients with accurate pricing information. As the cost of cheek implants or chin implants varies, it is best to receive pricing information during your consultation with Dr. Epstein. After a comprehensive examination and an in-depth discussion of your treatment goals, we can provide detailed pricing information for the cost of chin implants or cheek implants in Chicago.
How Long Do Cheek or Chin Implants Last?
Cheek and chin implants are a long-lasting treatment option. Patients enjoy an improvement in their facial contours as long as the implants remain in place. For many patients, cheek and chin implants are a permanent solution.
Will I Have Scars After Cheek or Chin Implants?
Facial implants are placed under the skin and muscle through small incisions. Dr. Epstein places each incision in inconspicuous locations to minimize the appearance of scarring. For cheek implants, incisions are often placed inside of the cheek. This location leaves no visible scarring as all incisions are hidden inside of the mouth. For chin implants, incisions are often made along the base of the chin. This incision location is hidden under the chin and is not immediately or easily visible.
Am I a Good Candidate for Cheek Implants?
Have your cheeks lost youthful fullness? Do you want to improve the balance of your facial features? If you've answered yes to one of these questions, you may be a good candidate for cheek augmentation with implants. Reach out to Dr. Epstein to schedule a consultation and find out if you're a candidate for this procedure. Patients pursuing facial implants should be non-smokers in good health.