Breast Lift Surgery at MAE Plastic Surgery
Women seeking a breast lift in Chicago often look to the skilled hands and artistic eyes of Drs. Michael Epstein and Daniel Krochmal, the board-certified plastic surgeons at MAE Plastic Surgery. From their AAAASF accredited surgical facility in Northbrook, they have treated many women who have desired to enhance their breasts with a more firm and uplifted bust line.
What Is Mastopexy (Breast Lift)?
A mastopexy (commonly referred to as a breast lift) is a surgery that lifts and improves the shape of the breasts.  As women age, lose weight or have children, their breasts tend to lose fat and glandular tissue, and they may develop overstretched or thinned-out skin. When the breast tissue shrinks, unfortunately, the skin envelope does not, and the areola and nipple drop down below the breast crease.  The result is a saggy breast, one of the most common aesthetic breast complaints.
The effects of changing breast shape aren't just physical. Many women in Chicago feel less sexy with drooping breasts, which is why they opt for mastopexy surgery.  A breast lift will move the nipple above the crease and restore a more youthful look and shape to the breasts by tightening the skin around the existing breast tissue.
The surgeons at MAE Plastic Surgery use many different surgical techniques, carefully selected to create your best results.  They will discuss the various options available to you during your one-on-one consultation at our Northbrook office.  If you also desire to get fullness back, you may want to consider combining the lift with a breast augmentation. If you want to reduce the size and weight of your breasts, you may decide to have a breast reduction in combination with your Chicago breast lift.  Be sure to ask about the many options available to you and get our recommendations about your best path to breast rejuvenation.
How is a Breast Lift performed in Chicago?
A breast lift is an outpatient surgical procedure performed at our Northbrook plastic surgery facility. We are conveniently located, which makes it very easy for those that come from Chicago or those that travel great distances to receive surgery and care in our world-class facility.
There are variations on how this procedure is performed, largely dependent on the degree of sagginess of the preoperative breast. The most commonly used technique uses a small incision around the areola, a vertical incision from the areola to the base of the breast, and an incision in the breast fold. This incision is called an inverted T incision and offers the best access for reshaping and lifting significant breast sagging. Patients with lower degrees of sagging may be able to use a different incision type, potentially one with a reduced potential for scarring.
Once the incision is created, excess skin is removed from the lower portion of the breast, lifting and reshaping breast tissue to improve contour and firmness. The breast tissue and nipple are lifted into a higher position, giving a more youthful appearance.  If the areolas are stretched and enlarged, they can be reduced in size at the same time.
The procedure takes approximately 2-3 hours but may vary depending on the complexity of the lift.
Recovery After Breast Lift in Chicago, IL
What to expect during the recovery period:
Immediately after surgery, you may experience swelling, discomfort, bruising, and tenderness, all of which are easily controlled with oral medication.
We'll schedule several follow-up visits with your surgeon to assess healing.
A sports bra must be worn for the first 2-4 weeks following surgery.
You can return to light activity within 2 days after surgery, or as you feel ready.
Most patients return to work within the first week after surgery.
Full physical activity may resume within 4-6 weeks after surgery.
Incision lines will continue to heal and refine for 1 year after surgery.
We recommend extra rest, especially during the early phases of recovery. Gentle walking, as soon as you're able, helps with circulation and promotes healing. Your surgeon will give you detailed recovery instructions to follow as you heal after surgery.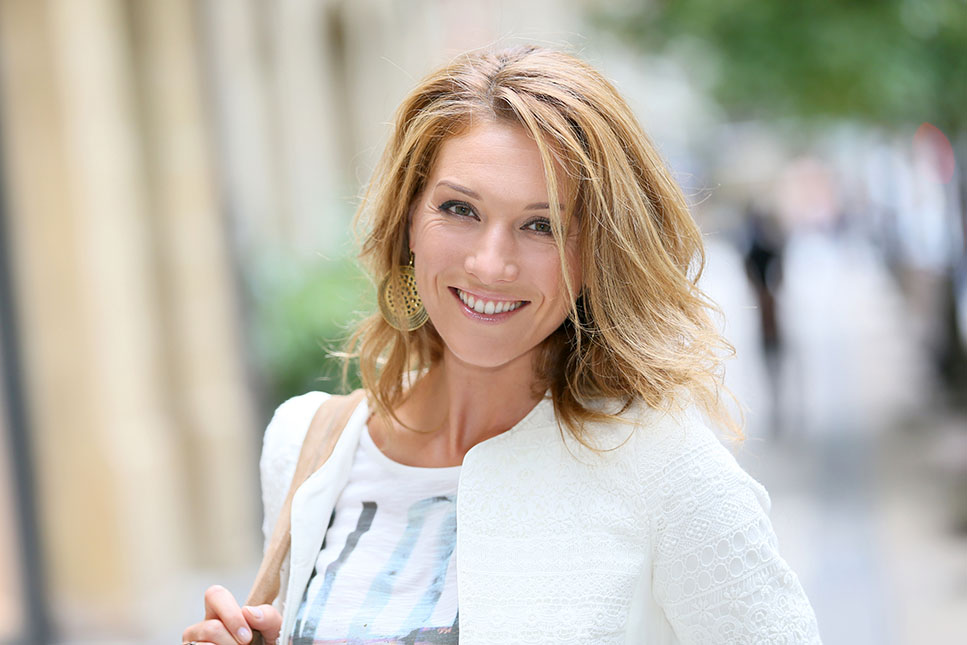 Frequently Asked Questions About Breast Lift in Chicago
You've got breast lift questions and we've got answers. Find answers to common questions about the procedure below. Still have questions? Come in for a consultation and one of our board-certified plastic surgeons will answer any question you send their way.
Should I Pair My Breast Lift with Augmentation?
Mastopexy surgery is one of those treatments that often plays better with others. We can perform a lift alone, but we'll often pair it with a breast augmentation.
Start by asking yourself this simple question, "Do I like my current breast size?" If you're happy with your size, opt for a lift alone. If you want to go a little, or a lot, larger, pair your breast lift with implants.
Will a Breast Lift Change My Breast Size?
Breast size stays pretty stable after a breast lift for most patients. Your cup size may change slightly, due to the change in your breast shape. If you want to increase breast size, add breast implants to your lift. If you want to decrease breast size, pair your lift with a breast reduction.
Will I Have Scarring After a Breast Lift?
Scarring is inevitable after most breast lift surgeries. To remove skin and reshape the breasts, incisions are needed, usually horizontally across the breast fold, around the areola, and vertically to connect these two incisions. We use scar-minimizing techniques to reduce the appearance of scarring and only use the incisions that are necessary for a good aesthetic result. Your scars will be most noticeable in the first year. As they heal and mature, they will flatten and fade significantly.
Most patients are very happy with their breast appearance after a mastopexy. They find that the improvement in shape compensates for any scarring that occurs.
Am I a Good Candidate for Mastopexy in Chicago?
Good candidates for this procedure:
Are in good health
Want to improve the shape and positioning of their breasts
Have moderate to severe breast sagging
Are able to commit to the recovery period
Come in for a consultation to determine your candidacy for this procedure.
Can I Still Breastfeed After Breast Lift Surgery?
Breastfeeding may be possible after a mastopexy, but it isn't guaranteed. If you're hoping for children in the future and plan to breastfeed, let us know before surgery. Some surgical techniques can improve the chances of future breastfeeding success.
If you are unable to breastfeed after breast lift surgery, it may not be the surgery's fault. Due to anatomical differences and lifestyle preferences, some women struggle with breastfeeding even without previous breast surgery.
Learn more about breast lift surgery in Chicago, IL by calling MAE Plastic Surgery at 847-205-1680.