Liquid Facelift in Chicago, IL | MAE Plastic Surgery
As one of the top plastic surgery practices in Chicago, MAE Plastic Surgery specializes in surgical rejuvenation. Patients travel across the city (and the country) for facelift surgery, rhinoplasty, and other facial procedures with Dr. Michael Epstein, our board-certified plastic surgeon. We're best known for our surgical results, but don't let that keep you from visiting us if surgery isn't what you need right now. We offer a wide variety of non-surgical treatments, too, including a transformative non-surgical facelift.
Our non-surgical facelift, also called a liquid facelift, can provide dramatic rejuvenation to the face without incisions or surgery. Learn more about the liquid facelift in Chicago by contacting MAE Plastic Surgery online or calling 847-205-1680 today.
What Is a Liquid Facelift?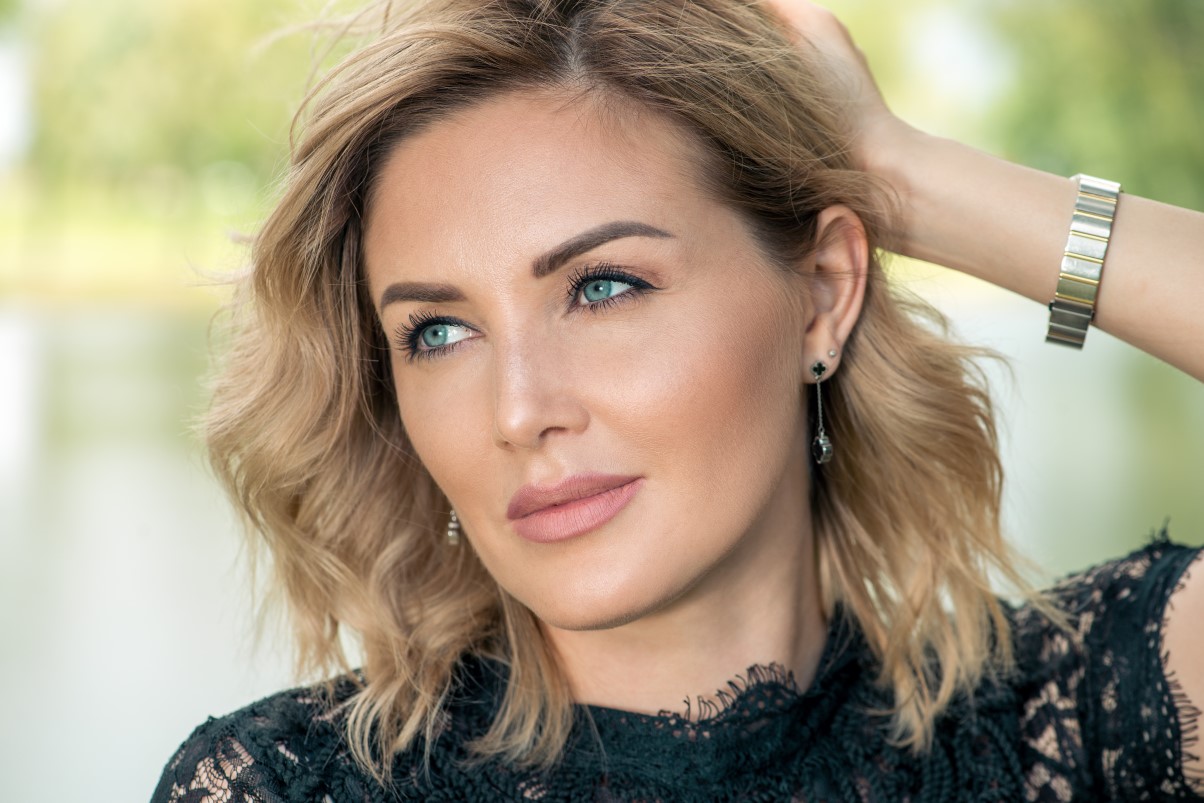 A non-surgical facelift seeks to create facial rejuvenation results similar to those you can achieve through facelift surgery—without the surgery. This procedure uses injectables, like BOTOX® and dermal fillers, to smooth, volumize, and refresh the skin.
Achieving a natural-looking rejuvenation without surgery can be a challenge. A liquid facelift can often conquer this challenge by using a combination of treatments. We rely on the unique benefits of each dermal filler, using one or more products to target aging from brow to chin. BOTOX®, Dysport, or other neuromodulators are also used to relax expression lines and creases. By combining treatments, a liquid facelift can effectively target and reverse aging, without a surgical procedure.
Results from a liquid facelift are temporary but can be maintained with regular injections. Many patients choose a non-surgical facelift to delay the need for surgery.
What Injectables Are Used in a Non-Surgical Facelift?
A liquid facelift combines several different injectables to achieve a natural-looking rejuvenation. For example, we may use BOTOX® on the brows to fade frown lines, Voluma to volumize and lift the cheeks, and Juvéderm® to augment the lips. Each injectable has unique properties and benefits. Our skilled injectors choose the best products for each area of the face.
Common injectables used in a liquid facelift may include:
Neuromodulators
Some wrinkles are formed when muscles contract, pushing on the skin and creating a wrinkle. Neuromodulators like BOTOX® and Dysport disrupt communication between nerves and the muscles that cause wrinkles. Without the nerve signal, the muscles don't contract, and wrinkles don't form.
BOTOX® and Dysport work best on expression lines and wrinkles, including crow's feet, lines between the brows, and forehead creases.
Hyaluronic Acid Fillers
Hyaluronic acid is a water-loving compound that is found in the skin, joints, and eyes. It is a popular compound in many beauty products and the primary component of many dermal fillers. Hyaluronic acid fillers help restore youthful fullness to the skin by providing temporary volume and structure to the skin.
There are many different types of hyaluronic acid fillers. Each type is specially formulated to work best on a specific kind of wrinkle. We carry a large assortment of these fillers to ensure each patient has the best products available to target their particular facial concerns.
Voluma®
Juvéderm®
Restylane®
Restylane® Lyft™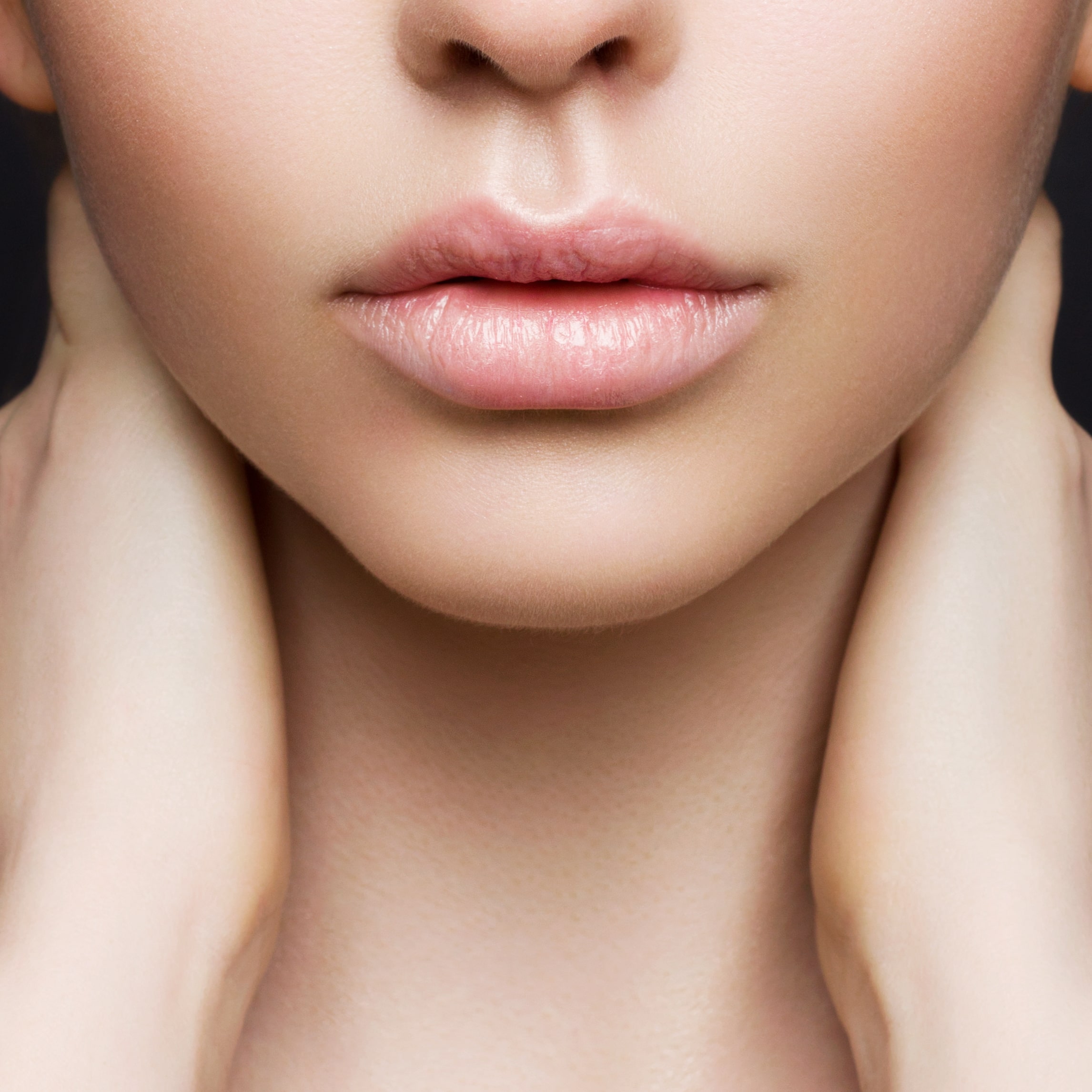 Other Types of Fillers and Injectables
In addition to BOTOX® and hyaluronic acid fillers, your non-surgical facelift may utilize some other types of injectables. These may include:
Radiesse® – Radiesse® is a long-lasting dermal filler that volumizes the skin using calcium hydroxylapatite. It is ideal for deep wrinkles and creases, especially nasolabial folds.
Kybella®® – Kybella® is a non-surgical treatment for reducing submental fullness, or fat under the chin.
Sculptra® –  Sculptra® is a subdermal, soft tissue filler that is used with the sole purpose of adding bulk volume to areas on the face where volume is naturally lost during the aging process.  It is most often used in the Midface, temples, and jawline.  The nice thing about sculptra is that it actually creates a lattice to encourage the production of your own collagen to be produced to give a long lasting natural fullness.
After examining your skin, we can create a customized injection plan to keep your skin radiant and beautiful.
What to Expect from a Liquid Facelift
Liquid facelifts are performed in one of our comfortable treatment rooms. Anesthesia is not needed, although some patients may opt for a topical anesthetic for comfort.
Before a liquid facelift, each patient meets with one of our skilled injectors to discuss goals and create a treatment plan. The injector will watch how each patient speaks and move their face to pinpoint the areas that need treatment.
When the treatment plan is ready, patients cleanse their skin and prepare for their injections. Small injections are carefully placed in specific areas of the face. The needle used is tiny, and our injectors work quickly to minimize discomfort. Many injectables contain lidocaine, a topical numbing treatment, for a more comfortable treatment experience.
After each injection is placed, patients are ready to return to their daily activities. Many immediately return to work as downtime is not needed after a liquid facelift.
Recovery is quick for most patients with minimal side effects.
Schedule a Liquid Facelift in Chicago
A liquid facelift is one of the best ways to refresh your appearance without surgery. Contact MAE Plastic Surgery in Chicago to learn more about this treatment or to schedule a consultation with our team.
Frequently Asked Questions About a Chicago Liquid Facelift
Am I a Good Candidate for a Non-Surgical Facelift?
Our liquid facelift is a popular treatment for both men and women. You may be a good candidate for this procedure if you're seeking a non-surgical option for facial rejuvenation. Patients should have mild to moderate facial aging. We'll review your medical history to make sure this treatment is a safe option for you.
How Much Does a Non-Surgical Facelift Cost in Chicago?
The cost of a non-surgical facelift varies, depending on the medications used in each treatment. Patients receive a quote for their procedure before treatment. Schedule a consultation to receive personalized pricing for your procedure.
How Long Will My Results Last?
Results from a non-surgical facelift are temporary but long-lasting. Patients typically receive follow-up treatments 2-4 times each year (depending on the products used).
Is a Non-Surgical Facelift Safe?
Dr. Epstein chooses each treatment offered at MAE Plastic Surgery for its safety and effectiveness. While there are risks to all cosmetic procedures, a liquid facelift does have an excellent safety record. We can discuss the risks of this procedure with you in more depth during a consultation so you can decide if the treatment is right for you.
What Treatments Can Complement My Non-Surgical Facelift?
Our liquid facelift is an excellent companion to both surgical and non-surgical treatments. Many patients choose this procedure to enhance or extend the results of a previous facelift or brow lift. Non-surgical treatments that improve skin quality like a chemical peel or microneedling can also enhance the results of a liquid facelift. If you're interested in treatments that may complement surgical rejuvenation, let us know, and Dr. Epstein can recommend procedures for your facial concerns.