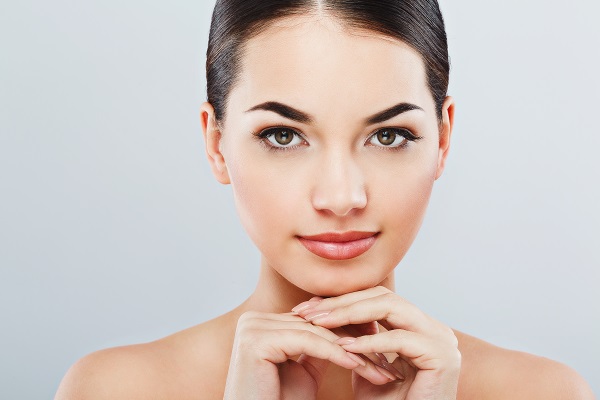 If pumpkin spice is your favorite part of the fall season, we encourage you to come in and try laser resurfacing. A laser treatment may give the mighty pumpkin the challenge it deserves to continue reigning as your favorite part of the season. This powerful treatment can smooth, brighten, and revitalize the skin. Cooler weather signals the best time of the year to receive our laser procedures. We're not suggesting you end your love affair with pumpkin flavor, but after you try them, we do think our laser treatments will quickly become your new fall favorite.
What Can Laser Resurfacing Do for Me?
Aging skin can be difficult to treat without surgery, but our laser treatments are an effective option. We offer many different laser and light treatments including Diolite, DOT, laser hair removal, Diolaze, Fractora, and Lumecca. Come in and explore your many options. Our friendly staff will help you find the best treatment for your skin concerns and treatment goals.
Our laser treatments are effective for treating many common skin complaints including:
Age-related reduction in collagen production
Fine lines and wrinkles
Rough, unpleasant skin texture
Sun spots and age spots
Uneven pigmentation
Scarring, including acne scars
Thinning skin
Excess or unwanted body hair
Why are Laser Resurfacing Treatments Best Performed in the Fall and Winter?
If you're going to receive a laser treatment during the next year, come get your procedure performed now. Fall and winter are ideal times for all things laser because:
Address Summer Sun Damage- Did you receive any sun damage this summer? Even with good habits, many our patients get too much sun during the summer. Our laser treatments help our patients to address and correct sun damage. Treat damage now and put better habits in place before next summer.
Protect the Skin- After a laser treatment, the skin is very photo-sensitive. It can burn easily, and if it does, it can severely damage the skin. Many patients find it is easier to avoid the sun during the fall. Stay out of the sun as much as you can, and use sun protection when you will be outdoors, especially for those first few weeks after treatment. We also find that fewer outdoor activities are scheduled during the fall and winter months.
Tanner Skin = Less Effectiveness- Lasers are often most effective on lighter skin types. Tanned skin can limit the effectiveness of the laser on some treatments. This is especially true for patients receiving laser hair removal.
Laser Resurfacing as a Complement to Plastic Surgery Procedures
Our laser resurfacing treatments offer effective results on their own. They can also complement the many facial plastic surgery procedures that we offer here at MAE Plastic Surgery. Use laser resurfacing to improve the skin before or after a facelift. Many patients use laser treatments to extend and enhance results from surgical treatments including:
Dr. Epstein or Dr. Krochmal may recommend a laser treatment during your consultation for another procedure. You can also ask if the procedure would work for you. We love helping patients find the right treatments.
It's laser season here at MAE Plastic Surgery. Call our Chicago plastic surgery office at 847-205-1680 to schedule your laser treatments.