What is a Thigh Lift?
A thigh lift is a surgical procedure performed to remove excess skin and fat from the inner and/or outer thigh area.  This helps tighten the skin and improve the contour of the legs. The effects of aging, gravity, dramatic weight loss/gain, and loss of elasticity can cause the skin to sag on the inner and outer thighs.  A thigh lift in Chicago can be combined with other body contouring procedures such as an abdominoplasty (tummy tuck) or liposuction to dramatically improve your contour.  Thigh lift surgery is a common procedure performed in Chicago and surrounding areas like Evanston and Highland Park, IL.  Dr. Michael Epstein has been performing thigh lift surgery for patients over many years and is considered a top board certified surgeon in the Chicago area.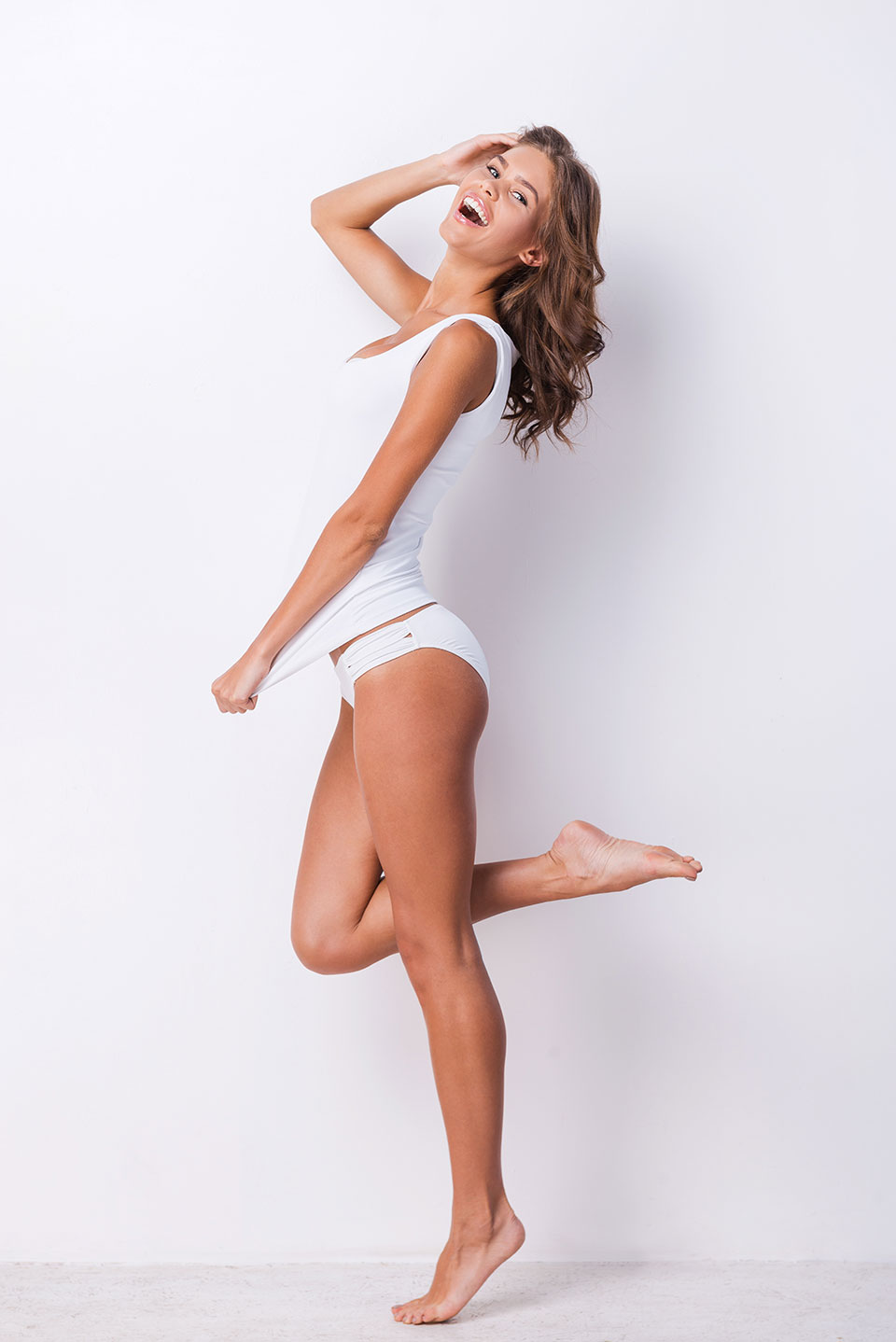 How is a Thigh Lift in Chicago performed?
A thigh lift in Chicago is an outpatient surgical procedure performed at MAE Plastic Surgery. There are many variations on how to perform this procedure, and Dr. Epstein will discuss which techniques will give you the best possible results. For an inner thigh lift, an incision is made in the crease of the groin area, extending several inches down the inner thigh and sometime all the way to the knee. The skin is separated from the muscle below and pulled upwards. Excess skin is removed, and the rest of the skin is then repositioned and the incisions are closed. The other side is then completed in the same manner. For an outer thigh lift, the incision is made at the hip, and generally the same process is followed as above. A thigh lift takes approximately two hours, but may vary depending on the complexity of the procedure.
What to expect during the thigh lift recovery period:
Discomfort, bruising and swelling are normal and can be controlled with medication. Swelling can last for several weeks after Chicago thigh lift surgery.
Light walking should be done as tolerated during the first 48 hours. Also avoid stairs, squatting and activities that place tension on this area for the first 3-5 days.
Sutures will be removed approximately 7-10 days after surgery; however, Dr. Epstein usually uses dissolvable sutures.
A compression garment must be worn for up to 3 weeks after surgery.
There may be some numbness in the areas treated, but feeling will return in 6-8 weeks.
You can return to light activities and work 7-10 days after surgery, with very limited lifting and bending.
You may resume full activities 4-6 weeks after surgery.
The scars will be red for months and will not reach their final appearance until approximately 12-18 months after surgery.