What is Buttock Augmentation (Brazilian Butt Lift)?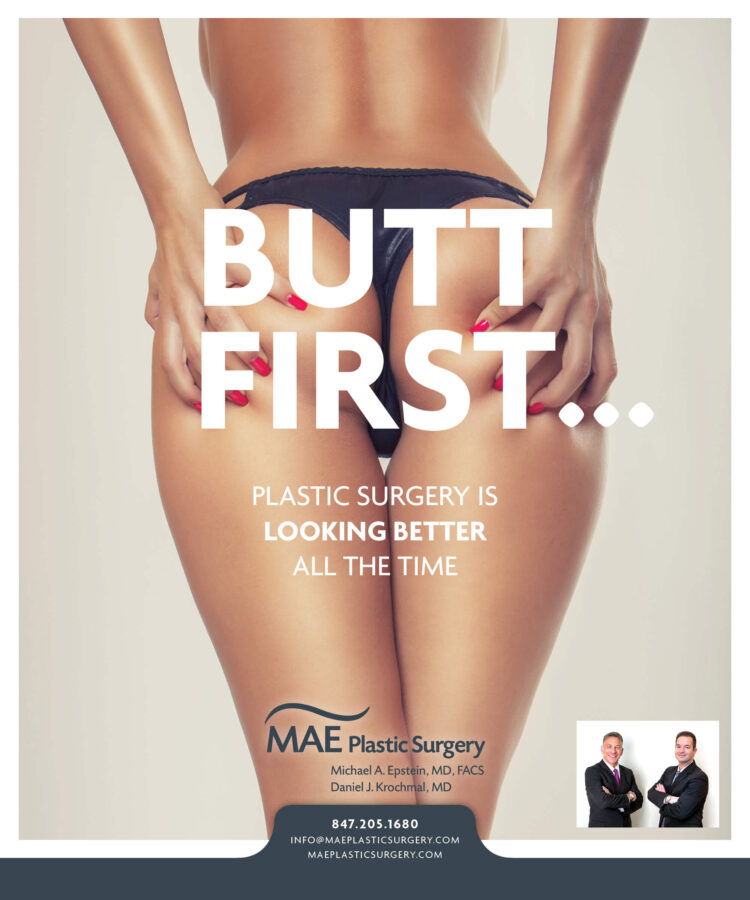 Look your best from every angle. Many of our aesthetic procedures focus on the parts of the body we most readily notice when you look in the mirror, whether we're improving the bust line, smoothing wrinkles, or reshaping the nose. However, the shape and volume of your backside is critical to your appearance too. Our Brazilian butt lift and buttocks augmentation procedures lift and enhance your butt to achieve your ideal curves.
Call MAE Plastic Surgery at 847-205-1680 and learn more about our Brazilian butt lift and buttock augmentation procedures.
What Are My Options for Buttocks Augmentation in Chicago, IL?
The two main procedures used for gluteal augmentation are the Brazilian butt lift, a procedure that uses fat to increase volume in buttocks; and butt implants, a type of prosthetic that is placed into the buttocks to add volume. Both options yield beautiful results and create a natural-looking shape and feel.
Buttock Augmentation with Implants
Buttocks implants have been used for many years to increase the size and shape of the buttocks. These implants are made from soft, solid silicone and are available in various shapes and sizes to accommodate the individual patient's build.
To place implants, an incision is made between the buttocks in the midline; any scarring is hidden in the intergluteal cleft. Space is created inside the large buttock muscle, and the implant is then placed into the pocket. The doctor will make sure that the contour looks natural and that both sides are symmetric before stitching the incision sites.  This procedure takes approximately two hours to perform but may vary depending on the complexity of the case. This is an outpatient procedure, performed at our facility in Northbrook, IL.
Buttocks implants are ideal for patients with minimal body fat, as some patients are too slim to achieve a good result with fat grafting, but implants can be used if there isn't enough excess fat available. Buttocks implants are also used to create a dramatic augmentation result.
Fat Grafting for Buttocks Augmentation – The Brazilian Butt Lift
The Brazilian butt lift, or BBL, has gained popularity over the last several years, becoming one of the most popular options for buttocks contouring. It is a fat grafting procedure with two distinct phases. First, fat is removed from an area with excess deposits, often the lower back, thighs, hips, or stomach. This fat is cleaned and prepared to ensure that only the best fat cells are collected. Stage two is implantation where the extracted fat is injected into the buttocks. A series of injections are used, allowing for precise, even placement of the grafted material. Transferred fat cells permanently integrate into the tissues and establish a blood supply.
The Brazilian butt lift creates the desired volume without implants, instead using a patient's natural tissues for augmentation. Our patients love that the BBL contours two areas with a single procedure: the buttocks and the area where the fat is extracted. It's important to note that some of the transferred fat may be resorbed by the body. Fat loss is common immediately after the procedure, but once the fat is established, it usually remains long-term. We have performed this procedure many times and know how to achieve a consistent, natural-looking result.
Advantages of a Brazilian butt lift over buttock implants include:
A natural appearance, as the newly sculpted buttocks uses fat from your own body.
Smaller incision area, with less scarring
Shorter healing time
Additional body sculpting due to liposuction from areas with excessive fat
Return to light activities and work five to seven days following the procedure
Brazilian Butt Lift or Buttocks Implants - Which Option Should I Choose?
There are advantages to both BBL and implants. We'll talk about options extensively during your consultation to find your best fit. A Brazilian butt lift is our most popular option due to the shorter recovery period and reduced risk of complications.
Recovery from Buttocks Augmentation
Activities are very limited for the first two weeks, and partially restricted for four to six weeks after surgery. We'll provide detailed recovery instructions after your procedure. Our patients often tell us that their results are well worth the recovery.
Discomfort, bruising and swelling are normal and can be controlled with medication.
Limited sitting for two weeks after surgery. Short car rides and using the toilet are ok.
The tape will be placed across your buttocks to help support the incision and is worn for two weeks (buttocks implants).
You will be placed in a special compression garment to control the swelling and protect the buttock fat grafts (fat grafting).
Return to light activities and work 10-14 days after surgery, with very limited lifting, bending, and no sitting after implants. For BBL, return to light activity sooner, often in 5-7 days.
Resume full activities 4-6 weeks after surgery.
We are available if you have any questions or concerns during recovery. Reach out at any time, and a member of our team will happily help you find the answers you need. We'll also check in on your healing several times at post-operative visits as we guide you through the recovery process from buttock implants or a Brazilian butt lift.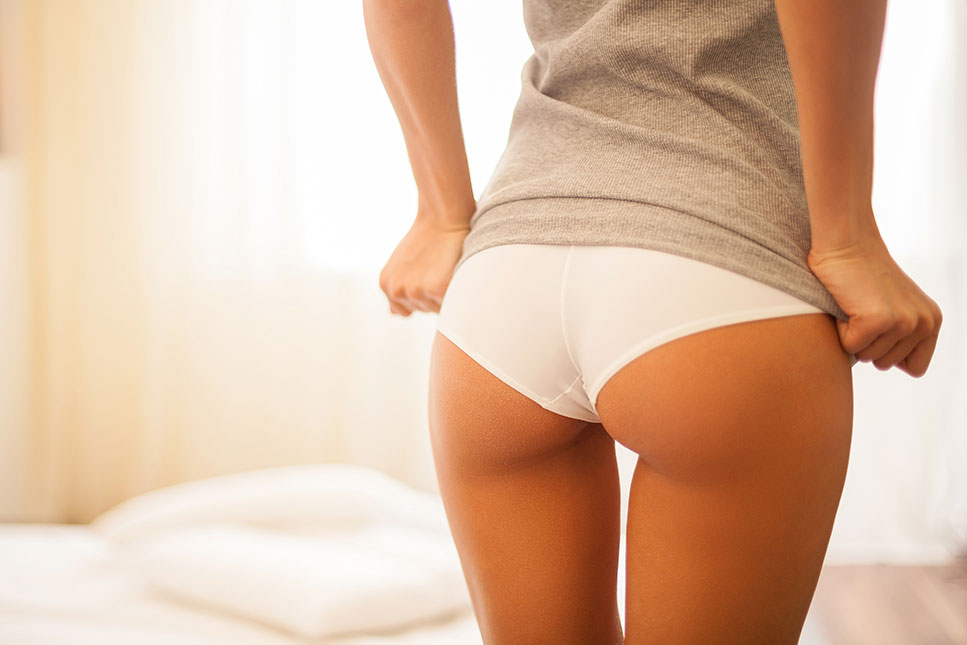 Other Procedures to Consider
Buttock augmentation in Chicago pairs well with other body contouring procedures including thigh lift or liposuction. Many women include butt lift surgery in their mommy makeover.
Our skilled plastic surgeon would love to talk about your options. Come in for a consultation and let's explore the possibilities with you. From surgical to non-surgical, we offer solutions to many common aesthetic problems.
MAE Plastic Surgery for Your Chicago Butt Lift
We are honored that you are considering MAE Plastic Surgery for your Chicago buttocks augmentation. We encourage you to come in for a consultation at MAE Plastic Surgery that focuses on body contouring procedures. You'll notice the MAE Plastic Surgery difference from your first visit to our practice, and we hope that you'll return for many more.
We offer some of the best surgical care and cosmetic results in the area. Call MAE Plastic Surgery and schedule your Brazilian butt lift consultation today.