What is Buttock Augmentation (Brazilian Butt Lift)?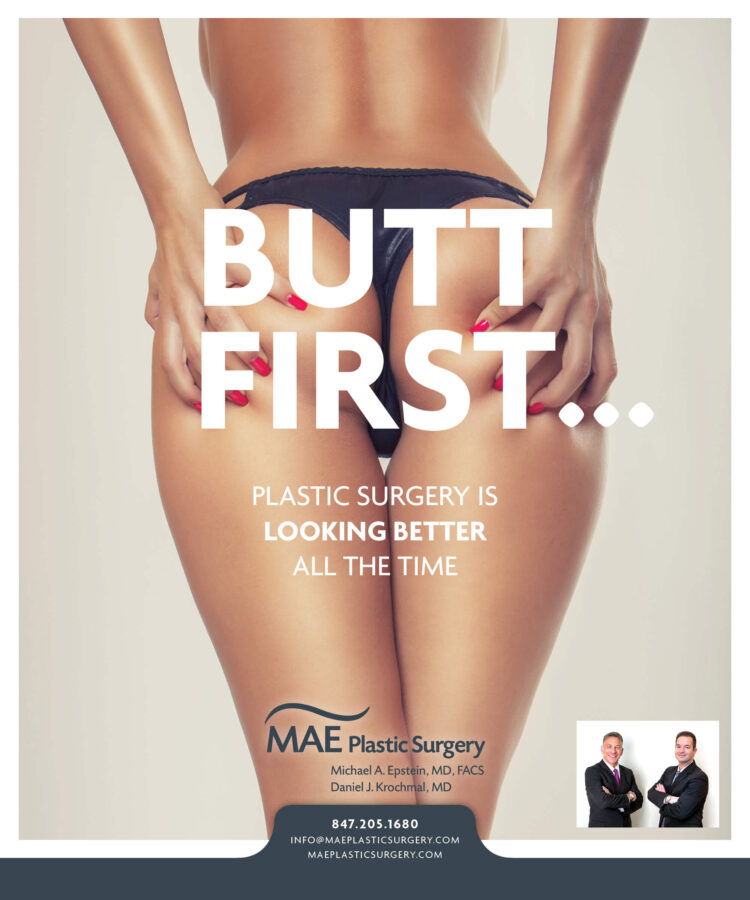 Buttock Augmentation is a surgical procedure performed to increase the size and shape of the buttocks. Buttock implants are made from a soft, solid silicone and are available in various shapes and sizes to accommodate the individual patient's build.  Buttock Augmentation, or a Brazilian butt lift, in Chicago can be combined with other body contouring procedures, such as a thigh lift, liposuction, or fat grafting, for optimal results.
How is a Buttock Augmentation in Chicago performed?
Chicago Buttock Augmentation is an outpatient surgical procedure performed at our facility in Northbrook, IL. An incision is made between the buttocks in the midline. A space is created inside the large buttock muscle and the implant is then placed into the pocket. The other side is completed the same way. Dr. Krochmal will make sure that the contour looks natural and that both sides are symmetric before stitching the incision sites.  This procedure takes approximately two hours to perform in Chicago, but may vary depending on the complexity of the case.
What to expect during the recovery period after a Brazilian butt lift:
Discomfort, bruising and swelling are normal and can be controlled with medication.
Limited sitting for 2 weeks after surgery. Short car rides and using the toilet are ok.
Tape will be placed across your buttocks to help support the incision, and is worn for 2 weeks.
Return to light activities and work 10-14 days after surgery, with very limited lifting, bending, and no sitting.
Resume full activities 4-6 weeks after surgery.
Brazilian Butt Lift in Chicago
Brazilian butt lift is relatively simple. Through liposuction, fat is removed from selected areas of the body, such as the lower back, thighs, hips or stomach. This fat is then purified, so the best fat cells are collected. Dr. Krochmal then strategically injects the fat into different areas and depths of the buttock (known as fat grafting) in order to achieve a more youthful, fuller, and lifted buttock without the use of buttock implants. After the injected fat cells begin to receive blood supply, they will remain for life.  As an added benefit, the liposuction leaves you leaner in the areas where fat was removed!  Many patients from Chicago typically choose to do the Brazilian butt lift procedure.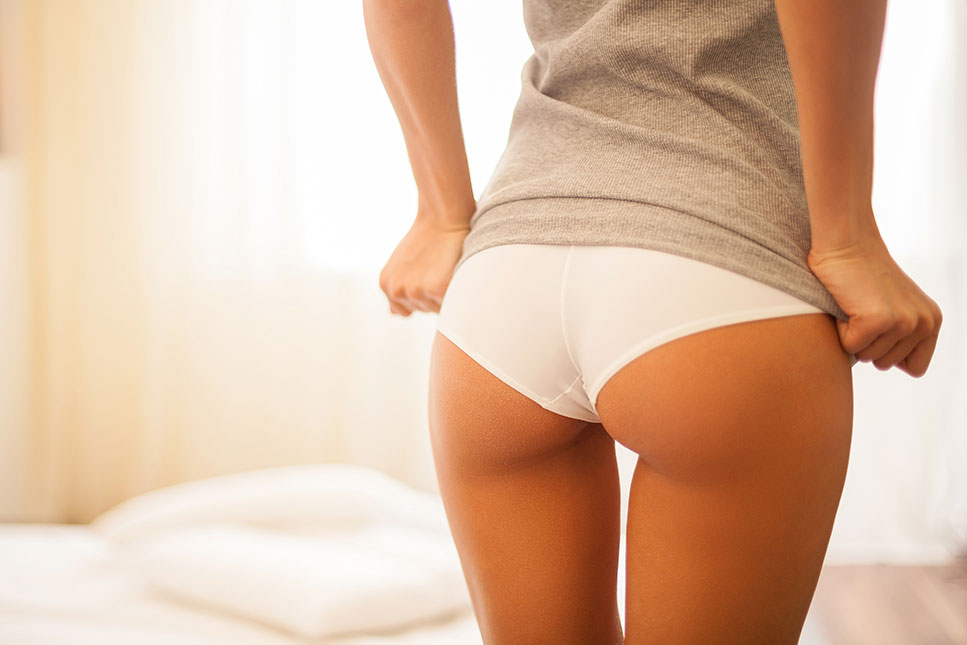 Advantages of this procedure over buttock implants include:
A more natural appearance as the newly sculpted buttocks use fat from your own body.
Smaller incision area, with less scarring.
Shorter healing time.
No chance of implant problems.
Additional body sculpting due to liposuction from areas with excessive fat.
Return to light activities and work 5-7 days following the procedure.
Limited sitting for 2 weeks. Short car rides and using the toilet are ok.
You will be placed in a special compression garment to control the swelling and protect the buttock fat grafts