Is the Obalon Weight Loss Right for You?
We live in a world where much emphasis is put on the way we look, and specifically, our weight. Appearing overweight can make individuals feel self-conscious or embarrassed about their physique. At MAE Plastic Surgery, we believe that everyone deserves the opportunity to look and feel good about themselves.
If you currently struggling with your weight, you understand first-hand that diet and exercise may not be enough to overcome biological and environmental causes of weight gain. If you are an adult who is struggling with a BMI that is classified as obese, Obalon provides a way to achieve better health through effective weight management. This proven weight loss technique allows patients to shed pounds and enjoy increased well-being without surgery.
To learn more about the Obalon weight loss balloon, and whether this treatment is right for you, we encourage you to browse our website. Or, if you are ready to schedule a consultation, contact the professional staff at MAE Plastic Surgery in Northbrook and Chicago, IL today by calling
847-205-1680
.
About the Obalon Weight Loss System
The Obalon Weight Loss System is the first and only three-balloon procedure on the market that promotes weight loss. Better yet, this system is safe, effective, and FDA-approved.
The swallowable intragastric balloon has been developed for use by adults who are medically obese and have been unable to successfully achieve a healthy BMI with traditional means. If you are not seeing results with just diet and exercise, this non-invasive weight loss method can help close the gap and provide real results. It's important to note the use of intragastric balloons should be used alongside a diet and exercise regime—not in place of a healthy lifestyle.
To be considered for this weight loss treatment, patients should have a BMI of 30-40 kg/m².
How Weight Loss Balloon Treatment Works
In the doctor's office, you will swallow a capsule, which is often compared to the size of a traditional, over-the-counter pill. Depending on the individual, up to three capsules can be swallowed. Each is attached to a micro-catheter. The doctor will use an X-ray to determine that the capsule arrives safely in your stomach. Once it has dissolved, the attached balloon will be inflated with gas. The micro-catheter is removed with ease, and patients are instantly allowed to return to their scheduled activities. It generally only takes about ten minutes to place each balloon, and sedation is not required.
As the balloons take up space in your stomach, you will feel full after the consumption of less food. This helps invigorate your current weight loss regimen by restricting calories. The Obalon Weight Loss System is only for those who are willing to make a lifestyle change and incorporate healthy eating and exercise into their daily routine. Before you consider this option, you must be ready to not only make changes in your life but stick with those changes to ensure you are consuming nutrient-dense, healthy foods.
The treatment lasts six months, after which time the balloons will be removed. This is a quick, 15-minute endoscopic procedure, which must be performed under a light sedation. With your commitment to healthy habits while the balloons are in place, keeping weight off post-removal becomes easier. The Obalon Weight Loss System promotes long-term weight loss, not just a quick fix. It is up to you to change your life, which will ultimately allow you to lose weight and become healthy. Obalon is ideal for helping you adhere to these goals and establish a post-treatment routine that works in the long-term.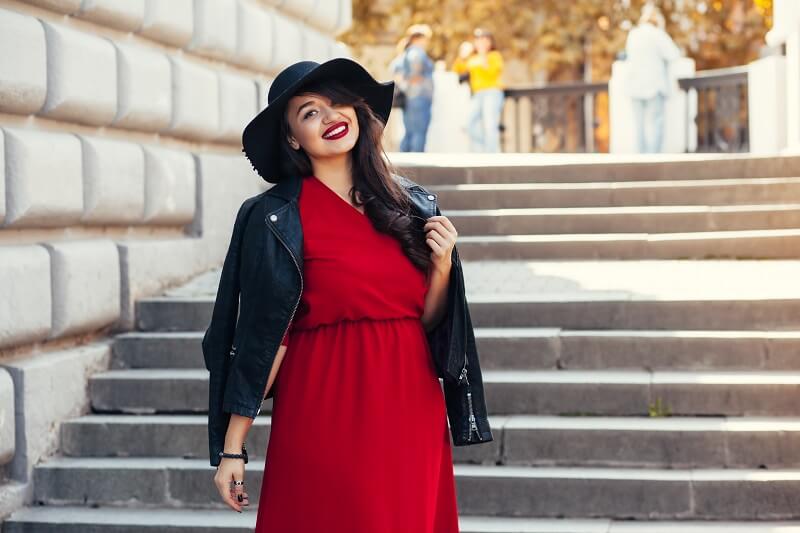 What are the Possible Side Effects of Intragastric Balloons?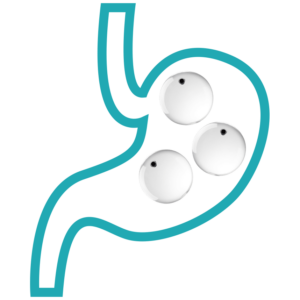 As an FDA-approved weight loss method, the Obalon Balloon System is safe and effective. As with any type of procedure, however, some negative side effects may occur. In this case, some patient experience abdominal pain or nausea.
While these effects are rare, they are temporary. If these feelings do not subside as predicted, contact your doctor. During your initial consultation, you will learn more about these side effects, as well as how to potentially avoid them. This consultation is important, as it will allow the doctor to examine you, better understand your medical history, determine your goals, and decide whether you are an ideal candidate.
Contact MAE Plastic Surgery Today
Losing weight and making a lifestyle change can be difficult, but the professional staff at MAE Plastic Surgery is here to help you with the journey. If you are ready to live a healthy and happy new lifestyle, there is no better time to start the process than right now!
To find out if the Obalon Balloon System is for you, then schedule a consultation at MAE Plastic Surgery in Northbrook and Chicago, IL today by calling 847-205-1680.